Article Options
Mark as New

Mark as Read

Bookmark

Subscribe

Email to a Friend
Printer Friendly Page
Details
In order to mass deploy the GlobalProtect Client with the Microsoft Group Policy Object (GPO), define the GPO to push the installation of the GlobalProtect Client using the GlobalProtect.msi. The GlobalProtect.msi installer can be downloaded from the Palo Alto Networks Customer Support Portal under Software Updates.
After completing installing of the GlobalProtect Client onto the endpoint devices, another GPO is required to push the registry entry for the GlobalProtect Portal FQDN or IP address. This information is required by the GlobalProtect Clients to retrieve GlobalProtect configurations.
Configure the GPO to assign the "Portal" String Value under HKEY_LOCAL_MACHINE\Software\Palo Alto Networks\GlobalProtect\PanSetup with the GlobalProtect Portal hostname (or IP address). The following example shows the Portal String Value set to gp.paloaltonetworks.com.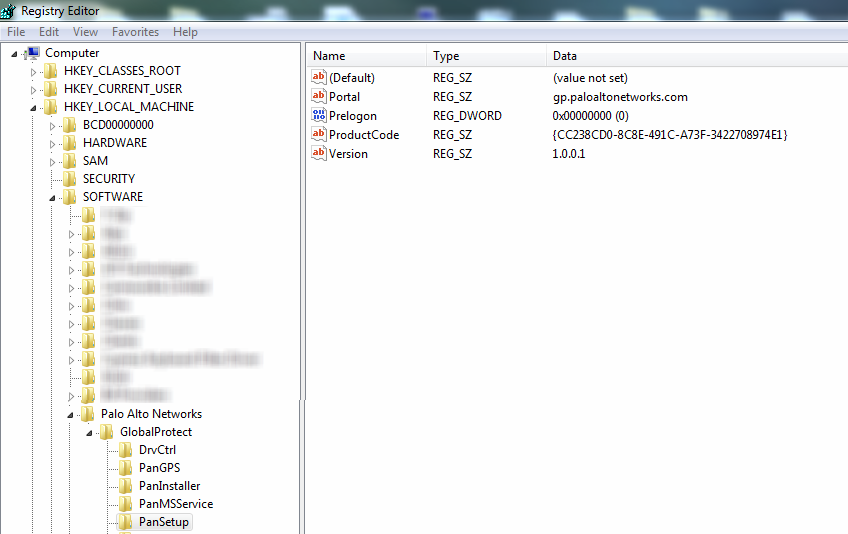 owner: gcapuno
Find more articles tagged with: