Reply
Topic Options
Mark Topic as New

Mark Topic as Read

Float this Topic for Current User
Highlighted
I am trying to block some websites such as music.yahoo.com ,mylife.com Spaces.live.com and Talkgadget.com . But they aren't one of the listed choices and I am unable to add them to my blocked application list. How can I do that?
Hi infotech
You can add them in the block-list of URL-filtering profile or create a custom category (Objects> Custom URL Category or Objects > Custom Objects > Url Category) containing these URL with action block.
Thanks
That was helpful but I have created a policy so that I can replace my isa 2006 proxy server and have some users that cannot get those sites and others who can
Could you please attach the snapshot of the security policy and URL filtering profile in question ?
Sure here is screen shot of my security policy I am trying to add the websites to the applications area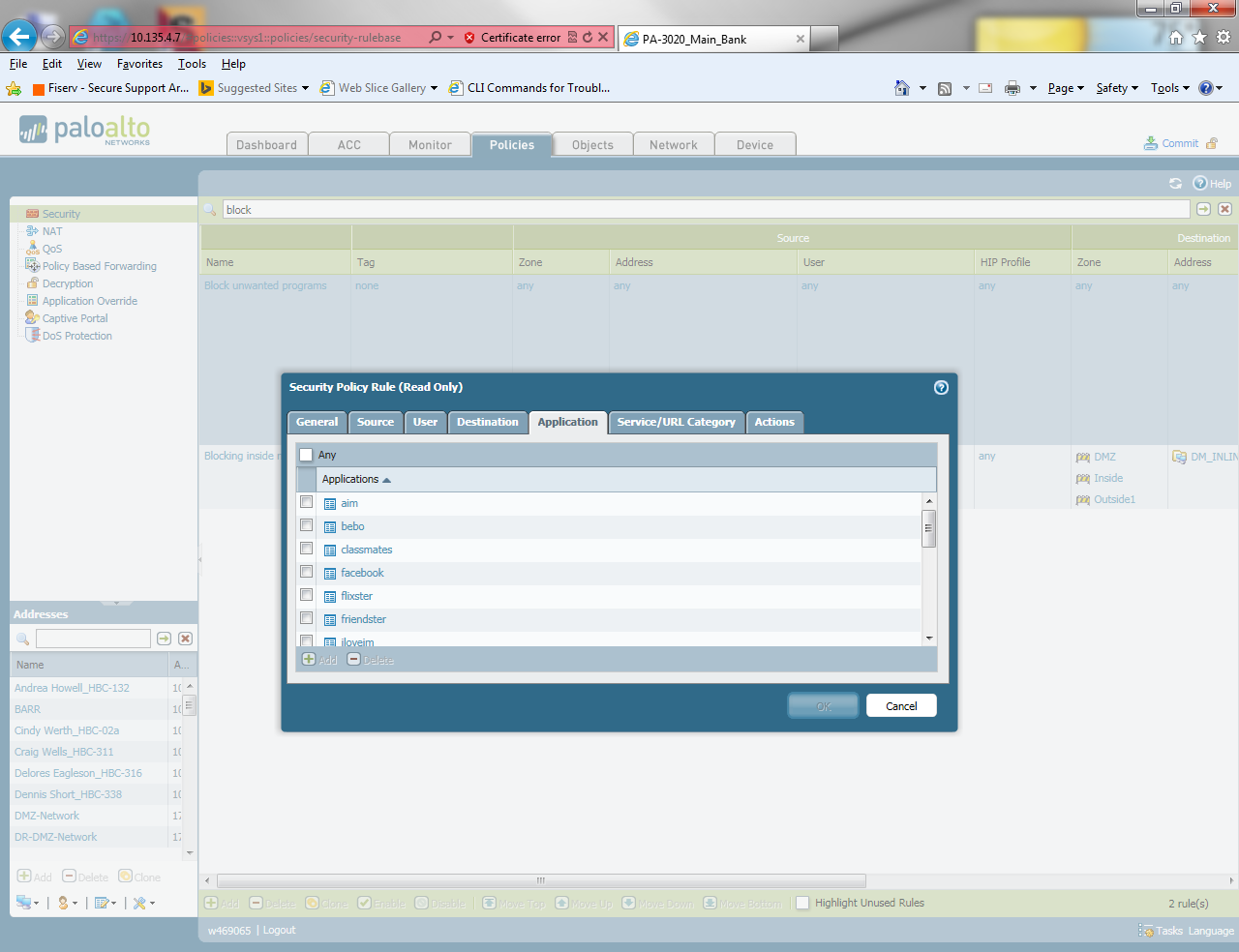 L4 Transporter
this is an Application menu, not URL Category ...
I will suggest you to configure URL filtering profile and then specify these URLs in block-list. URL filtering profile provide more granular control over the URL/websites that you want to block/allow.

L7 Applicator
Hello Infotech,
Could you please follow below mentioned steps:
Step-1: Identify the URL filtering profile that has been attached along with this security policy.
For example: Here it is configured as "alert-all"
:
Step-2: Go to Object > Custom Object > Url Category: create a custom block list and add all required URL's on it.
Example: Name- Custom-Block-URL
Step-3:
Go to the Object > Security-profile > URL filtering > Open "alert-all" profile
Select the category "Custom-Block-URL" and set the action to "block"
Example:
Step-4: Then commit the changes.
Hope this helps.
Thanks
At this time I do not have a profile configured for this security policy
I am reviewing this again and I am on objects\security profiles \url filtering - if I add these sites to this profile won't it block it for everyone?