Reply
Topic Options
Mark Topic as New

Mark Topic as Read

Float this Topic for Current User
Highlighted
Re: Incomplete Application
It depends what you are trying to accomplish. This picture might be able to help explain how it works, so you can set it correctly.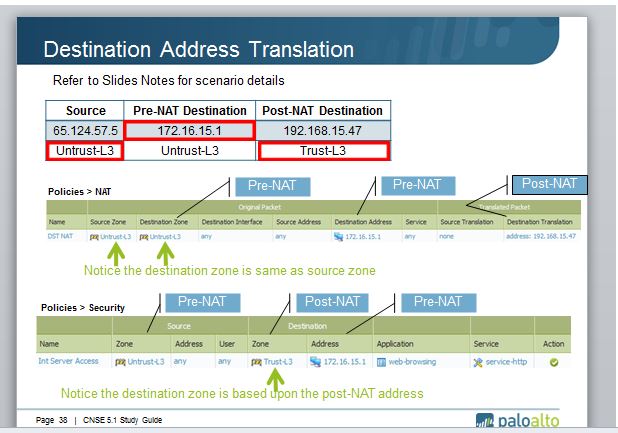 Re: Incomplete Application
I checked the traffic logs for that rule and I did not have any denies to or from the source or destination address or in or outside the network.
Re: Incomplete Application
I am trying to allow a user to copy data via a ftp connection,which he can do and also see the copied data on the remote location at a vendor site
Re: Incomplete Application
I emailed you back hulk but it bounced
Re: Incomplete Application
So the part that isn't working is he can't see the data has been copied even though he is able to successfully copy the data there?
Re: Incomplete Application
That is correct bparker. The remote location is not a part of our network but of a vendor
Re: Incomplete Application
I agree with Hulk at this point we probably could use a screenshoot of the logs from the monitor, or it may also be worth a call to support. Only other issue that might be coming to mind is if you are using application-default service and for some reason the vendor is not allowing viewing of ftp on the default port. Something like that could also cause the handshake not to complete giving you Incomplete application.
Re: Incomplete Application
Good point bparker I will do that
Re: Incomplete Application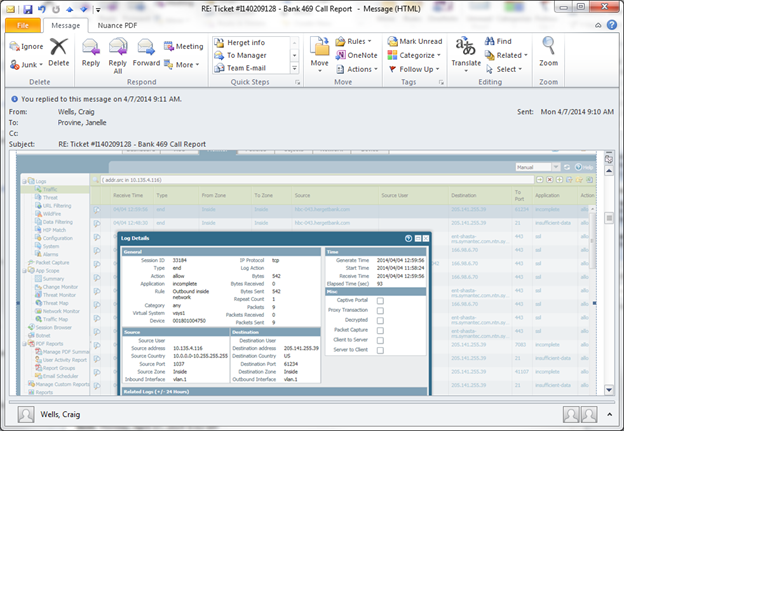 Re: Incomplete Application
I called in and got my question answer thanks for the info