Blog Options
Mark as New

Mark as Read

Bookmark

Subscribe

Email to a Friend
Not applicable
Mark as New

Mark as Read

Bookmark

Subscribe

Email to a Friend
What a fantastic event here in Vegas last night! About 25 Live Community members got together to talk tech, share stories, and spend some time together at China Poblano. There were some interesting conversations and I had the opportunity to meet a number of community stars including Bob Williamson and Phil Cummings, one our top-15 community contributors. Big shout out to Phil - he's presenting here at the event and we got a little sneak-peek into his presentation. It turns out that he does some very fascinating work creating custom signatures and in his session, he's going to talk through best practices and techniques for creating and deploying customer signatures. If you're here at Ignite, don't miss his session called, Who's That Knocking on Your Door?
Also Bob Williamson is presenting "How I got my job at "Hogwarts" Using User-ID and Scheduling in a highly Technologically Diverse Apple Heavy K-12 Environment". He faces unique challenges when it comes to the weekend rush of traffic as opposed to the trickle of network traffic during the week. Stay tuned for a recap of his presentation and a QA with Bob.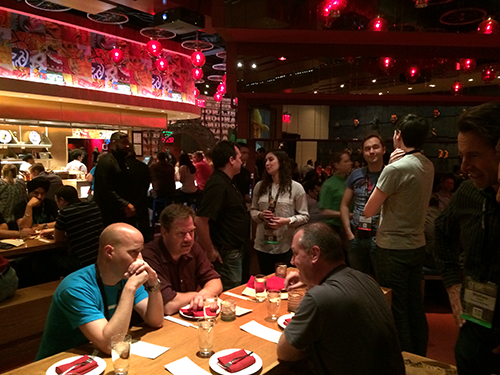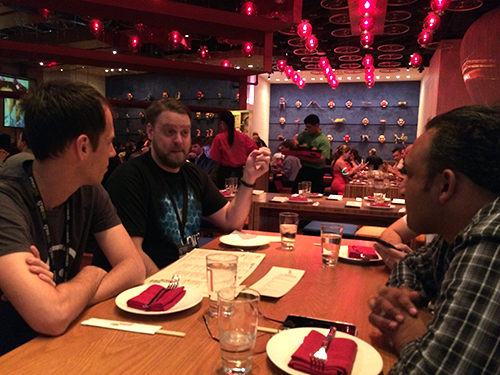 If you joined us last night, thank you. It was a blast getting to meet and spend some time with all of you and we look forward to more community events in the future where we can connect and discuss how we can work together to revolutionize security best practices.
8,196 Views