Blog Options
Mark as New

Mark as Read

Bookmark

Subscribe

Email to a Friend
Not applicable
Mark as New

Mark as Read

Bookmark

Subscribe

Email to a Friend
As the plane started it's final approach into the Las Vegas airport earlier today, my mind was racing thinking about the start of Ignite this year. Given the number of high profile security breaches and vulnerability discoveries (many by our remarkably awesome Unit 42) over the past 12 months, there is no better time to get some of the best and brightest security minds together to talk shop, learn new tricks, and plot a course for the next 12 months. One thing is certain: 2014 changed everything for enterprise security and the vendors and solution providers that serve them. Never have the stakes (and pressures IT feels) been so high. With that, I'm expecting this event (my first Ignite, BTW), to be nothing short of remarkable.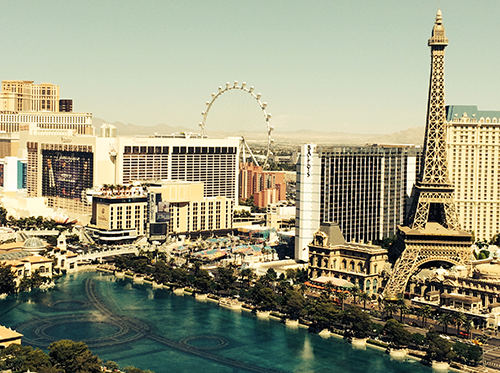 One thing I believe most attendees are going to appreciate is the focus on technical know-how and hands-on experiences. Jargon and trendy security-speak seems to be on the front pages of popular news sources these days. However, real geeks - that have to do real work - understand that it's all about proving it. This event, given the agenda details I've seen, will deliver the goods.
While the technical deep-dives provide proof that we're delivering some of the most powerful, ingenious, and comprehensive solutions on the planet, there's something I'm personally a little more excited about. You see, I joined Palo Alto Networks about four months ago to help grow our customer community and I can't wait to meet some members of our community in-person. Something I live for is bringing bright people together to utilize powerful technology, insightful ideas, and a passion for collaboration on a massive scale to change the game in a major way. And - with our Live community, we plan to do exactly this.
It all starts with real users sharing experiences and insights. Many minds working together are better than one. So, we're kicking things off with a small, Live Community meetup this evening at a very private location, somewhere within the Cosmopolitan Hotel in Vegas, baby. That's right. Some dinner, drinks, and serious security geek conversation.
Tomorrow, the Community team will be in force with a booth for our users to stop by and pick up a limited edition t-shirt*. For a lucky few we catch wearing their t-shirt around over the next couple of days here, you'll get an Apple Watch Sport edition as soon as they ship. We will also be talking with a variety of folks about their projects, get feedback on how we can make the community more useful, and may even share a few ideas we have up our collective sleeves as well.
(*Yes. The t-shirt is 100% Geek-compatible black.)
We'll be updating the site frequently. For those of you that aren't in the building but have questions, please be sure to post them in the Discussion area here. We'll do our best to answer them or get someone smarter than us to answer them for you. In the meantime, stay tuned. We'll do our best to get you interesting updates and insights throughout the event.
5,618 Views