Antivirus and apps - Error in retreiving data - PAN OS 6.0.1
Hi,
I'm a customer with two PaloAlto PA-2020 with active/passive config running without issues.
I've just upgraded from 5.0.11 to 6.0.0 and then to PAN OS 6.0.1 (latest)
Starting with PAN OS 6.0.0 I can't check for apps and antivirus upgrades from the "Dynamic Updates" link. It gives the error "Error in retrieving data".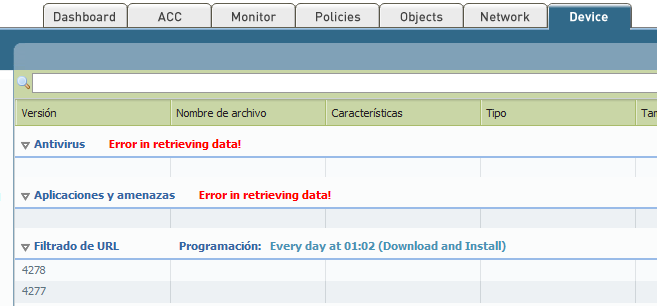 This situation didn't happened in previous versions of PAN OS.
From an SSH console, I can run:
>request antivirus upgrade check
>request antivirus upgrade download latest
>request antivirus upgarde install version latest
All commands succesfully. I can see succesfully installation in the General Information widget (dashboard).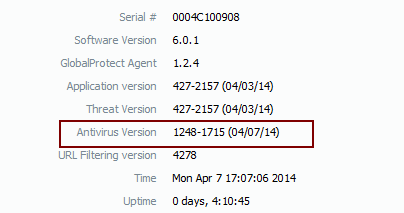 So, is there an issue from the web PAN OS interface for the Dynamic Updates section ??
Thanks in advanced.
Albert