App dependencies - that's creazy!!
Hello
Today I have to add MS Lync to be allowed from VPN. Sound simple.
So I add to security rule ms-lync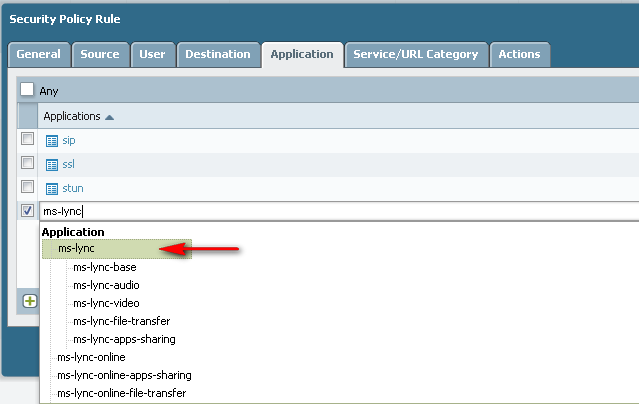 .
but during commit I get warnings:
ok, I added ms-lync-online but I get another warning: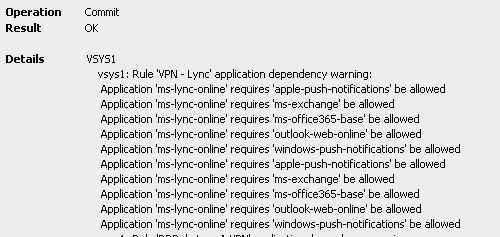 DO I really need to add every particular aplication by hands?
We pay for support and expect easy to use PAN.
Second problem is that I alredy have few security policies that have a list to aplications (from dependencies) that takes a half of my laptop screen.
Why te aplication column show every plaication that is on the list, why after ie. 3 of it doesn't show "...." or "+" that after click will show complete list of aplication?
Please give me advice how to manage this problem
With regards
Slawek
Sorry for my bad english.