GUI "Authentication timed out"
Hi,
When I log on GUI shows me:
"Authentication timed out"
What I can do?
I can not access through SSH.
Regards,
Hello Cos,
Is there any way to access the FW through CLI (console), and check the disk space on this PAN firewall.
Thanks
Try a different browser, just a thought.
You might have a subnet restriction configured on the mgmt interface settings. When this is set any connection attempt outside the listed subnets will just time out.
Device tab -- Setup menu -- mgmt subtab -- mgmt interface settings box -- Permitted IP addresses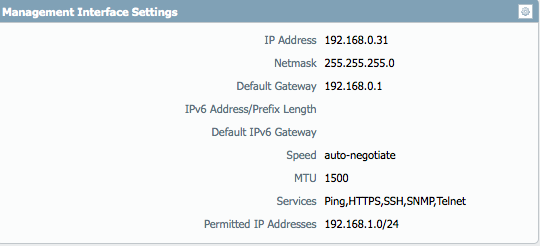 Steve Puluka BSEET - IP Architect - DQE Communications (Metro Ethernet/ISP)
ACE PanOS 6; ACE PanOS 7; ASE 3.0; PSE 7.0 Foundations & Associate in Platform; Cyber Security; Data Center