How many LDAP servers can be defined in the LDAP server profile? I have 4 currently and am being asked if there is a limit. Thanks
Hello Jclingan,
As per my knowledge, you can add max 4 server address inside a single server-profile.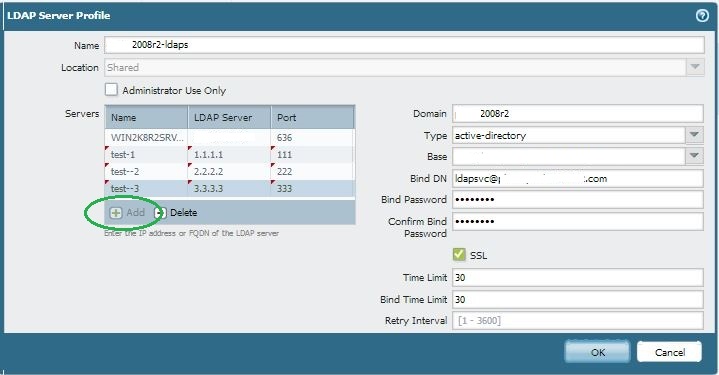 After adding 4 server address, the "Add" button will be grade out.
Thanks
‎01-13-2016 04:29 AM - edited ‎01-13-2016 04:41 AM