If I have two DSL connections, and 10 network segments, is possible configure on a PAN firewall one "trust" zone, tow "untrust" zone and send five segments for each one?
Hello Simon,
From your post , it's looking like you want a setup like below mentioned diagram.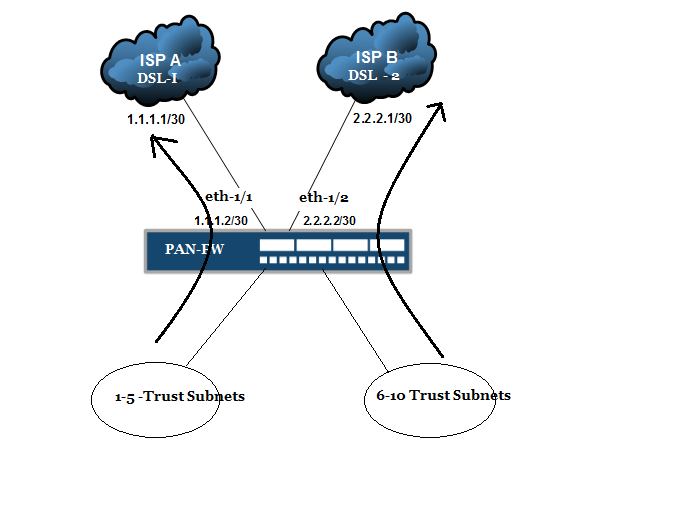 Then, please follow the above document mentioned by Shasnain. https://live.paloaltonetworks.com/docs/DOC-3579
Note: make sure there are no asymmetric-routing happening between 2 ISP links.
Hope this helps.
Thanks