URL category blocked but appears as allowed!!
hi,
I've applied web filtering where I blocked ulr categories such as peer-to-peer, games etc, but in traffic logs it appears that it is allowed:
peer-to-peer url category:

and same with games category:

But it is also showing that it is blocking those categories on Logs>URL Filtering.

is this only for the first few sites that are allowed until FW understands the category of the url??
thanks,
b.
Hello Besfort,
This is expected and please find below an explanation for this.
The traffic logs showed the action for that security policy. But the traffic actually getting blocked by a profile, attached along with this security-policy. PAN file is having multiple layer of inspection and traffic can be blocked by any profile/policy.
An Example: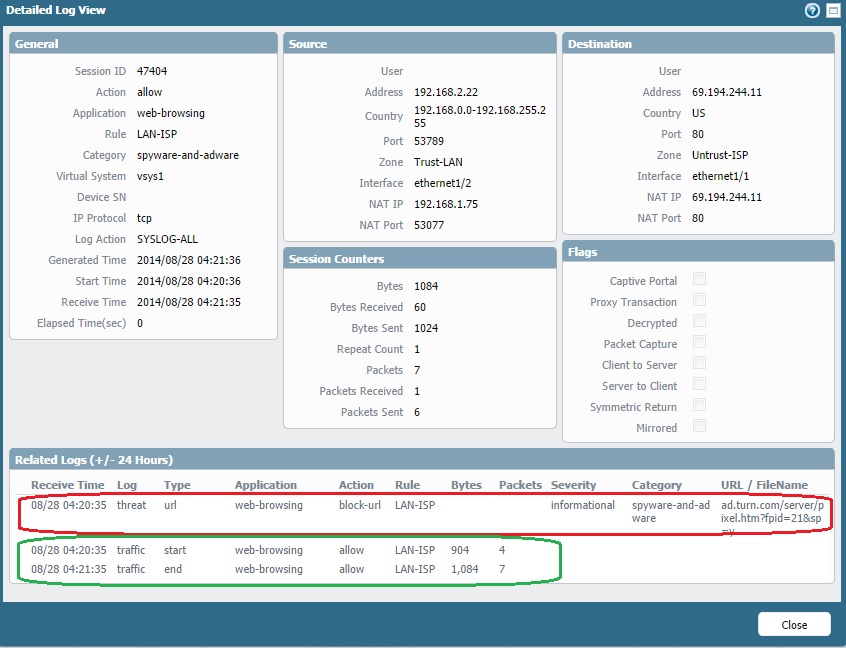 In this example, the traffic logs shows the action of the security policy, although the URL is getting blocked by a URL filtering profile.
Please find below a discussion thread, which might help you to understand this:
Hope this helps.
Thanks
Welcome