Multiple DHCP Servers on one interface?
Hi everyone,
The proposed network layout is the following: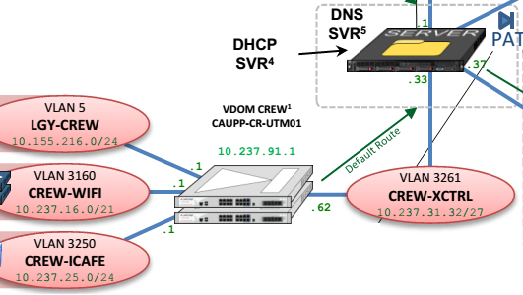 We have three seperate networks connected via a layer three device to a Palo Alto Box (the black Server in the picture). Can the Palo Alto be a DHCP server for the three seperate networks, if it is only connected to the downstream networks via the transfer network? In other words, can a DHCP server on one interface serve multiple networks?
Kind Regards,
Moritz
Hi Moritz,
In my experience with the PAN DCHP server, you should not expect so much from it. It is a basic one: No DHCP options, no remote allocations...
The obvious workaround will be to configure the DHCP server in your L3 devices if a dedicate machine is not present.
Best Regards,
Roberto
Yeah, that is what we did, pull DHCP off the Palo...
Thanks,
Moritz