Hi guys.
I found that traceroute APP-ID on Applipedia web-site as below
So I updated newest signature of Application and Threat that version to my PA box is 303-1361 (2012/04/17) but I could not find the traceroute APP-ID on my box.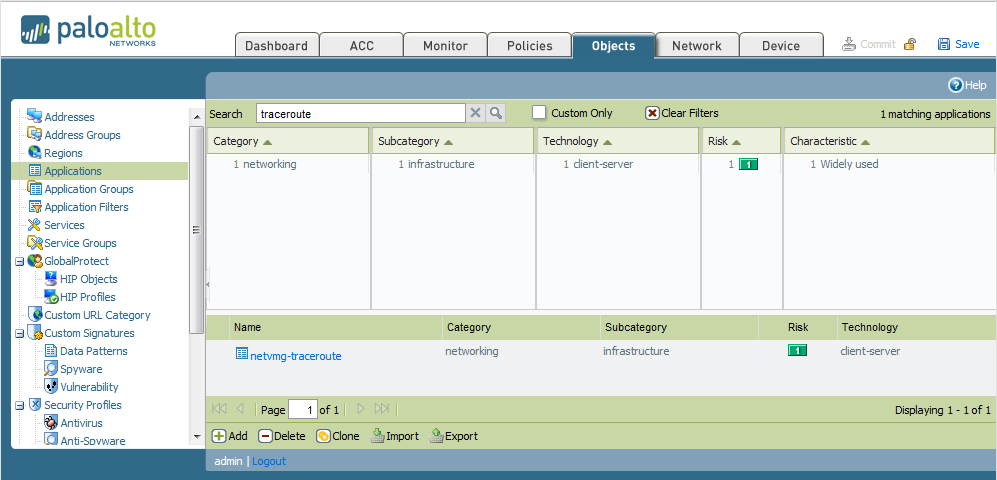 Why it is deffrent between newst signature and applipedia app-id list? When do I use the traceroute app-id?
Thanks.
Regards.
Roh.
1 ACCEPTED SOLUTION
HI mikand
Customer has running PANOS 4.0.10 and could not make custom app-id for ICMP as you discussed.
I think should be waited for next threat update to add traceroute app-id
Thanks for kind answer!
Have a good day.
Regards.
Roh.