Why application ms-upate usage only port 80/443 when WSUS 6.2 an later usage port 8530/8531 (Step 3: Configure WSUS) ?
Robert Ogonowski
1 ACCEPTED SOLUTION
Hello Robert,
This services/port are already added with Application MS-SMS. So, you have to allow ms-sms application on the security profile in order to allow/identify WSUS 6.2 traffic.
Description: System Center Configuration Manager, formerly Systems Management Server (SMS), is a systems management software product by Microsoft for managing large groups of Windows-based computer systems. SMS provides remote control, patch management, software distribution, and hardware and software inventory.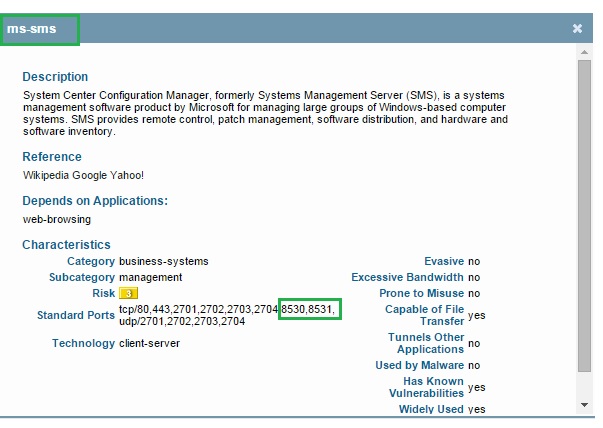 Hope this helps.
Thanks