Cannot view software update on support portal
Hi Guys,
Did you ever experienced the below:
When our customer tried to access software update page on their support portal they saw 'no software updates found'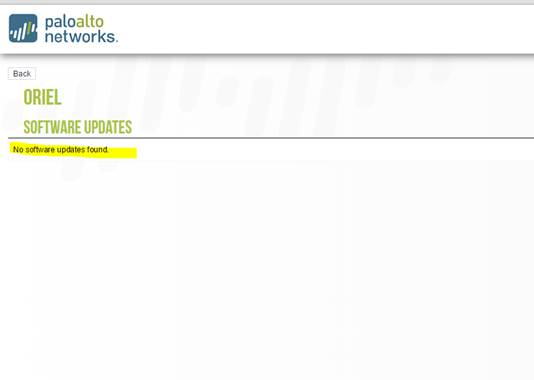 Does this mean the account doesn't have access to the software info?
Thanks,
Cheers,
Mel
This does appear to be you have no subscriptions associated with the account. These views filter for the types of devices you have on the account record.
Check your Asset tab and make sure the devices you expect to see are there and the subscriptions are present. If not, contact your account super user, this should be the first account created for your organization. they can add you to the company account that will give you access to the assets and downloads.
Steve Puluka BSEET - IP Architect - DQE Communications (Metro Ethernet/ISP)
ACE PanOS 6; ACE PanOS 7; ASE 3.0; PSE 7.0 Foundations & Associate in Platform; Cyber Security; Data Center
Hi Mel,
Let say if you have devices in asset TAB, and still can not view the updates. Than either contact super user of the account or mail to support@paloaltonetworks.com.
I would suggest emailing paloaltonetworks, because this may be a backend issue.
Regards,
Hardik Shah