I built a Custom Report using the "URL Log" Database and selected "URL" in the selected Columns (first screenshot) . When I click "Run Now" the report displays with the URL address truncated - this is what I want. When the report is exported to PDF or scheduled for delivery the URL column is about 4 miles wide and unreadable.
What I am trying to accomplish is have a report sorted by users with the most frequent websites they visit.
.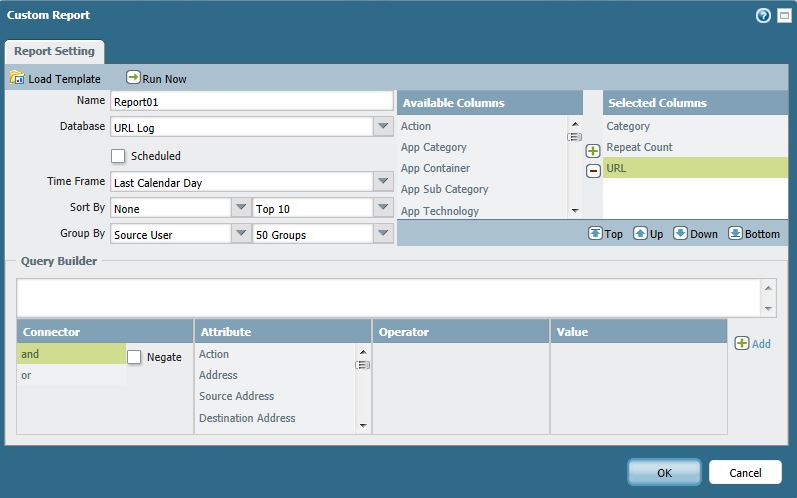 Run Now report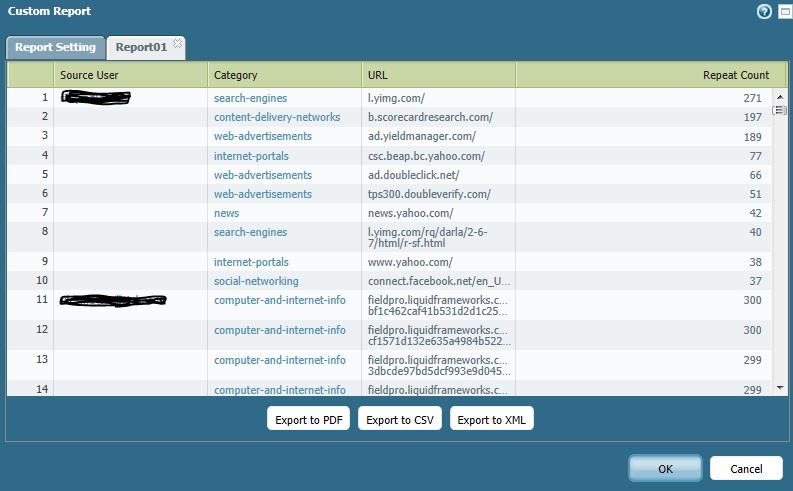 Exported as a PDF

In my URL filtering rule I have the action of alert for my categories so a log will be created to have that data and I also have "Log container page only" check.
Is there any way to set the column width for the PDF or is there a better way to do this?
Thanks in advance....