Hi
I know that I shuld report by WilDFireportal - I did it many times but now I have a problem.
hxxp://www.kazevid.com/kSCdM3iIRbrKlZ contains malware reported as Trojan-SPY/Win32.emotet.qz or Trojan/Win32.vbkrypt.ynhg.
This email that contains such link looks like: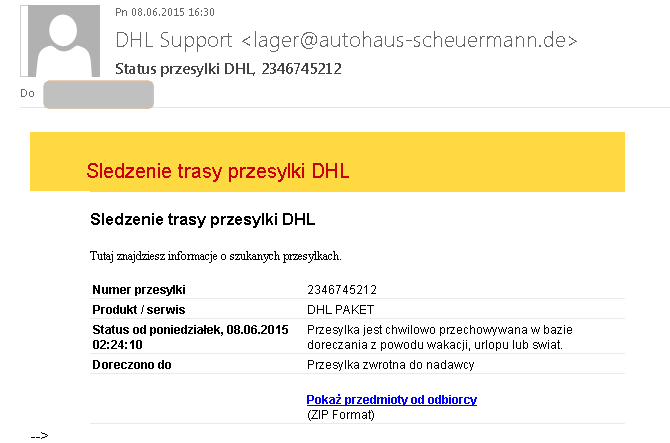 Please report it if You can.
When I tryed report is as a file - wildfire complain that its a zip (not is not supported) when I try as a URL as a file I got url download failed

Regards
Slawek
Extract the file from the Zip and upload it to WF.