Policies security rules - filtering issue
Hi,
Do you know is there any documentation regarding policies security rules filtering?
I have found some strange behavior for filtering. Examples below on the screenshots are from Palo Alto testing firewall (sv 5.0.6). As it can be seen, if I use filter (source-user eq 'any') not all relevant results are returned which is obviously wrong.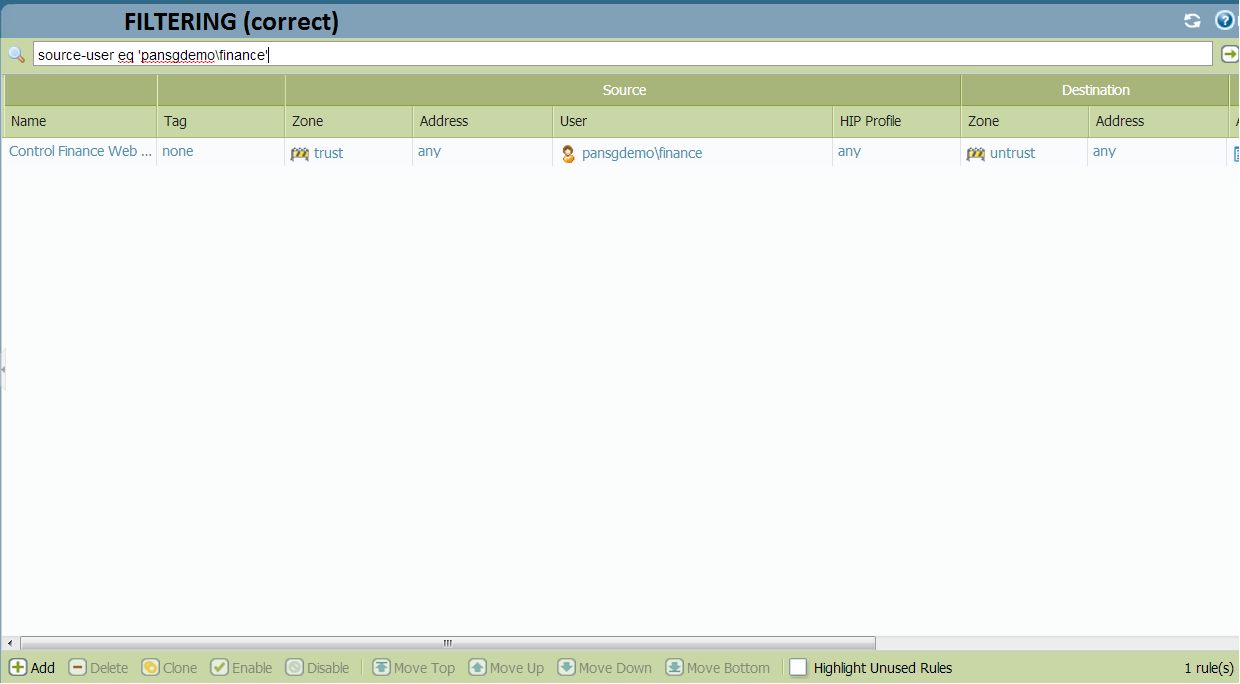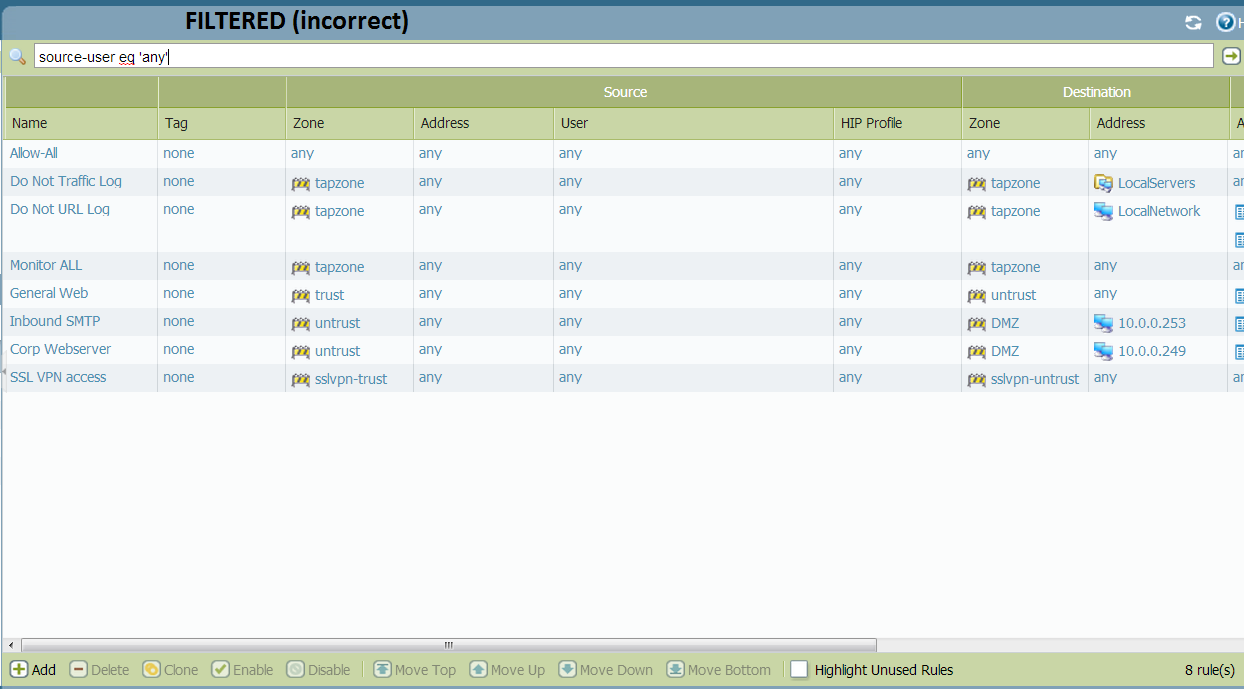 Also, I have noticed inconsistency in applying complex filters, i.e. with logical operators. One of the issues was incorrect parsing of the following filter: (A and (B or C)) should give the same result set as ((A and B) or (A and C)). However, this is not the case. This was noticed also on 4.1.x versions.
Do you have similar experience and/or do you know where can I find detailed documentation regarding filtering (I cannot find it, am I missing something)?
Thank you in advance.
Best regards,
Vesna