Remote Management using Public IP (on different port)
Hi,
I have setup my device management to use the public ip. it's working fine but i want the management to be done using a different port. currently its using https(443). how can i configure this?
Please help.
Thank you.
When wanting to use a port other than 443 to manage the Firewall via the GUI, you have 2 options:
1. Use the Interface Management Profiles to select the ports that you want to manage the device with. You only have 2 options for GUI access, 80 (HTTP) and 443 (HTTPS). You have Telnet and SSH if you wanted to manage the device the CLI. Once the ports/services have been selected, you then will apply that Interface Management Profile to the interface in the advanced options for the interface.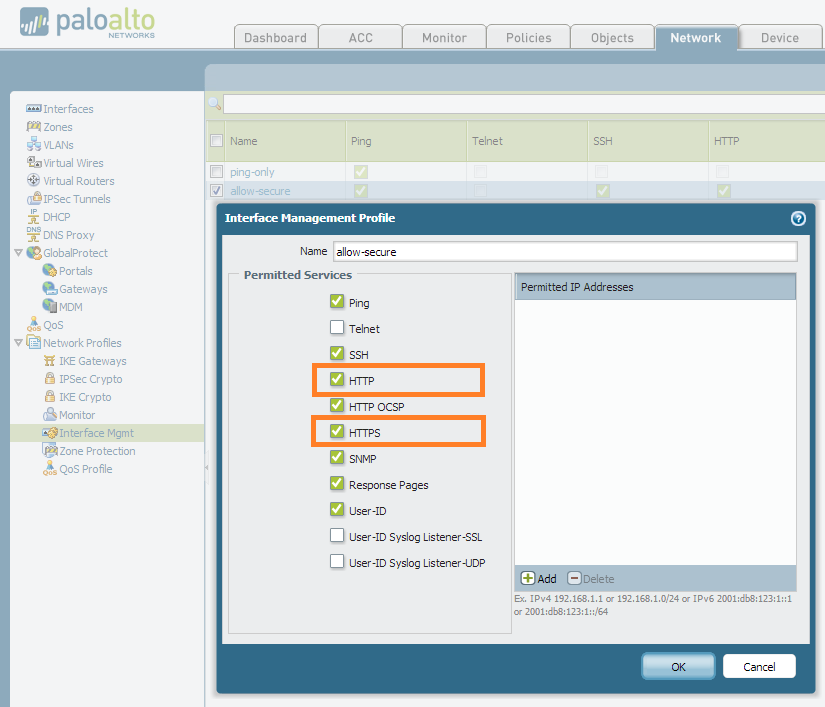 2. The other option would be to use a loopback or management interface to manage via HTTP or HTTPS.
These are your only options at this time.
NOTE: HTTP OCSP is used for Certificate's and not applicable for GUI access.
LIVEcommunity team member
Stay Secure,
Joe
Don't forget to Like items if a post is helpful to you!