How to capture User Information for remote access in a "Proxy" Setup
Hi Team,
User has a environment that allows user to remote access to their internal resources.
However, they are only allowed to remote access to a single common server (Jump Server). After which they will use this Jump Server to remote access other internal resources.
User wants to have user visibility on this setup.
May I know if PAN can achieve this? I am thinking of the sending the user information from the Jump Server to PAN.
Is this achievable?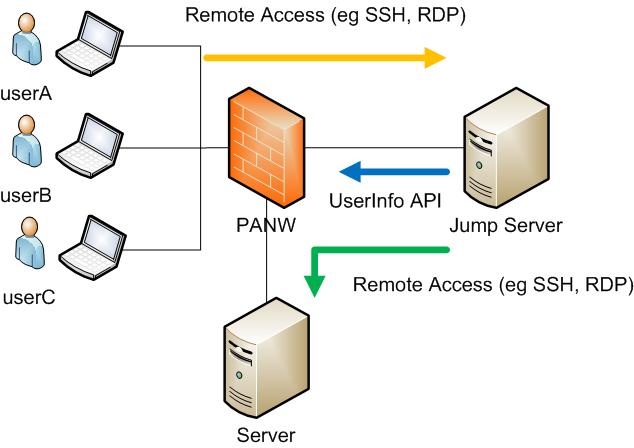 Thanks