XML API query to get detail information on Spyware IDs
Hello,
One of our customer has a question whether it is possible to get all spyware IDs using API?
They can get all Threat IDs with API as described in "XML-API-5.0-revC.pdf" page 5: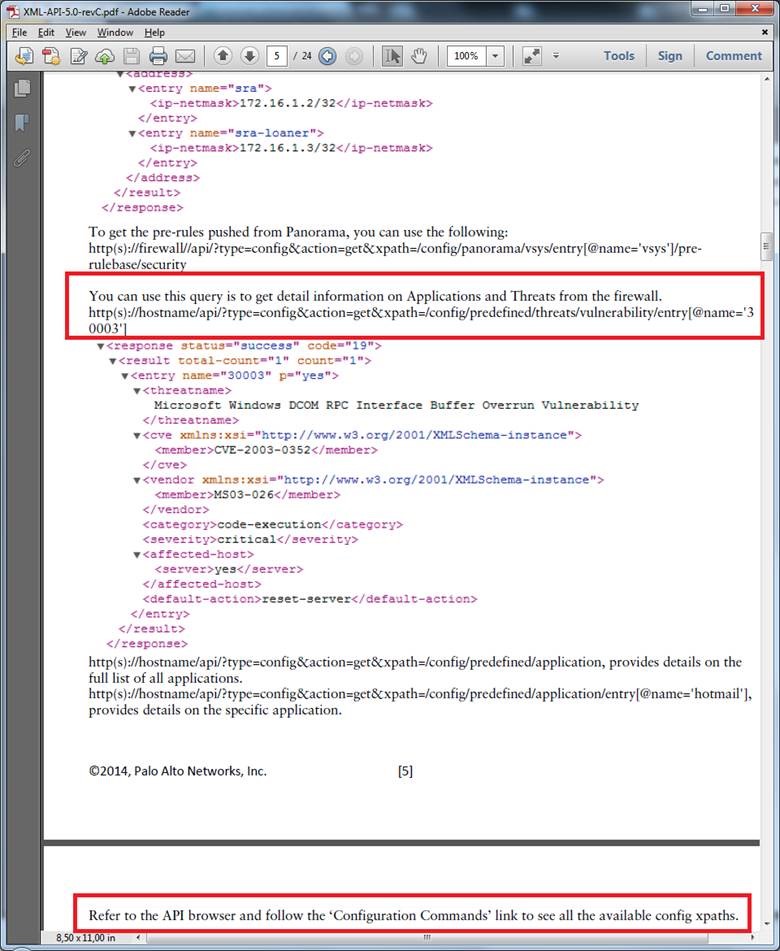 Lower marking shows that all available xpaths are shown though API browser. But as far as I can get is this path: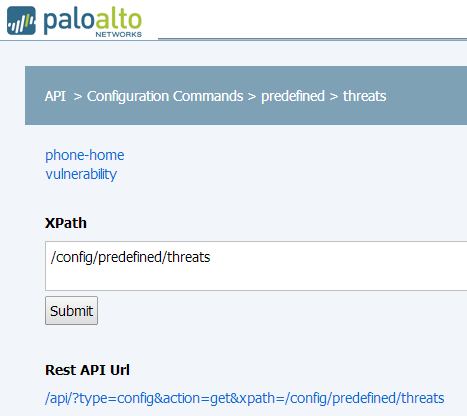 So for the question – is it possible to get all spyware IDs with XML API ?
I don't think you can get detailed information for all of spyware IDs with single query but you can create a script to do that. Please refer my python script on GitHub for more detail.
listing signature script moved to GitHub
Thanks,