‎03-24-2022 06:46 PM - last edited on ‎03-28-2022 03:43 PM by
icharkashy
If I have seen a threat in my logs, where can I go to find out more information?
1 ACCEPTED SOLUTION
Hello tzahroof,

I saw your post and have a few recommendations for you.
You can find more details about Severity levels in Threat logs:
https://docs.paloaltonetworks.com/pan-os/10-0/pan-os-admin/monitoring/view-and-manage-logs/log-types...
In CloudNgfw, to view the threat log you can use the following steps:
1. Go to your logs.
2. Check the threat log > Click on the upper-left arrow to expand the log.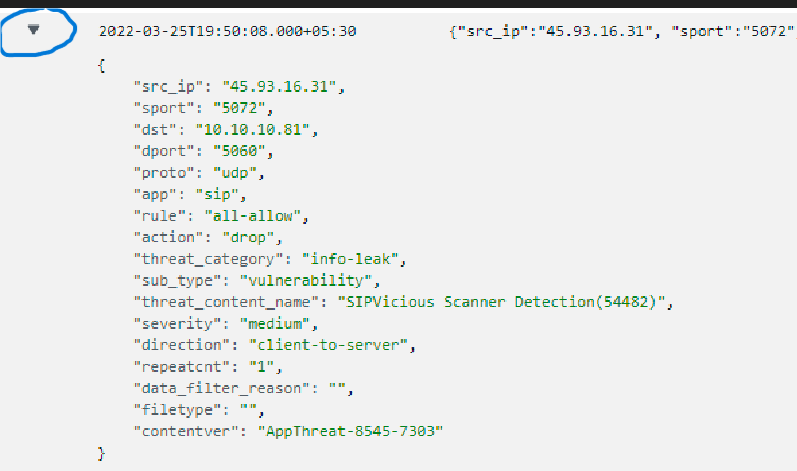 Following is the example of the threat log.

Regards,
Prasanna Iyer
Product Specialist
Palo Alto Networks
https://live.paloaltonetworks.com/t5/cloud-ngfw-help-center/ct-p/Cloud_NGFW
*Don't forget to accept the solution provided!*