Custom report on certain file types?
Hi there,
I want to be able to do a custom report showing me who has been downloading certain file types (avi for instance) on my network. Or at least, how I would be able to interrogate the data filtering logs to be able to show me this?
The file types in question are all set to Alert on the data filtering profiles we use, but I want to be able to see a run down of who has been downloading what exactly. Is this possible?
Hello JRussell,
You can create a custom report based on data filtering logs under Monitor > PDF reports > Manage Customer reports.

The columns I included:
Threat/ Content name, Repeat Count, Source address, Filename, Direction and Subtype.
A sample report for the above template would come out as:

You can also export the report in PDF/CSV or XML format
Hope that helps!
Thanks and regards,
Kunal Adak
Hello JRussell,
For a particular file name (lets say if it includes .avi in your case), the template would look as: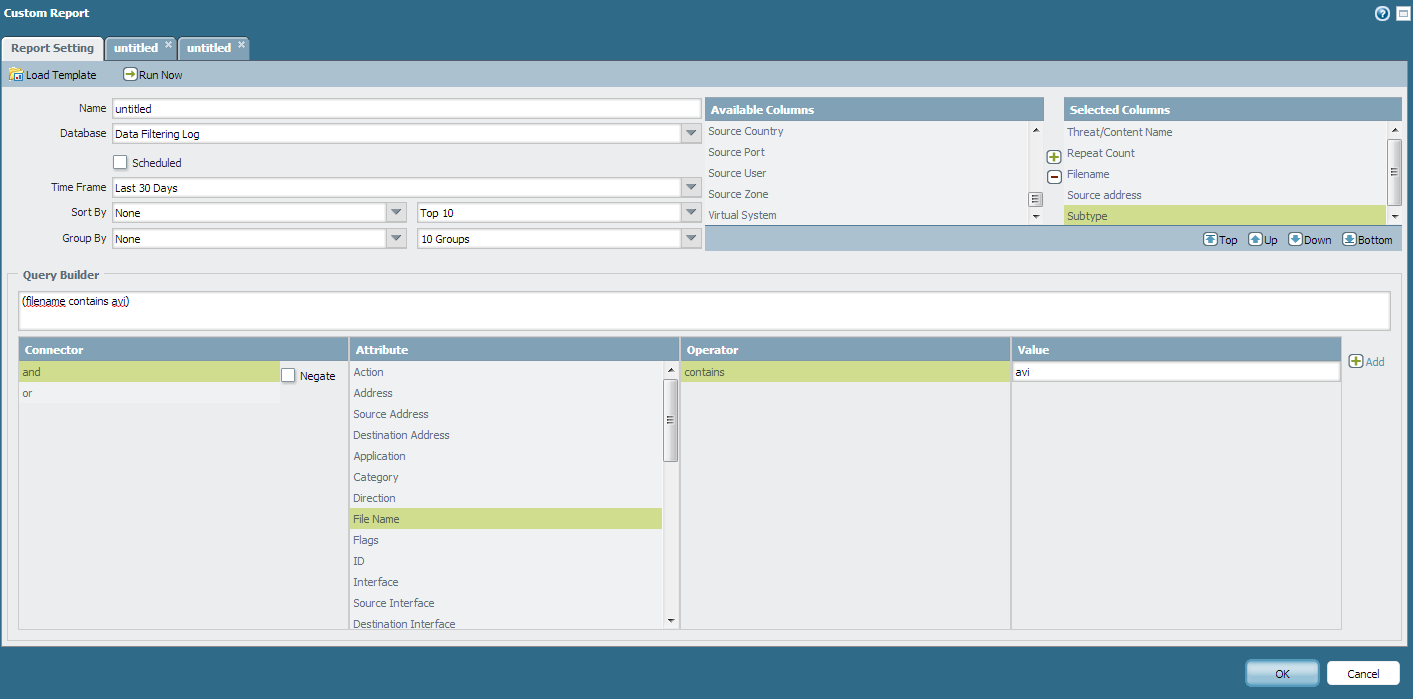 The above template would only generate a report for AVI files downloaded.
Thanks and regards,
Kunal Adak
Thanks for that. Only problem is that if I do it for instance with your avi example it brings up all files that have avi in them too.. in this case mostly PDF's that have avi somewhere in the title.. and we have a lot of them.
Is there no way to refine the search to just searching the file extensions?