Hello, I have a big network with thousands of systems, I have 3 domains , I want to know and log all access from outside off my network to any inside server that the url is different to *.mydomain.com.
If i use url filtering and in block I put * and in permit *.mydomain.com all the outside access to my network are log including all to *.mydomain.com. How can i only log access to URL differents to *.mydomain.com?
Hello,
As per the PAN firewall's workflow, it will first check Block list > Allow list > Predefine List> Custom List.
If you want to set a default action for all URL, you can set the same action in the predefine list. ( ALEART and BLOCK will log the session by default). At the same time, put *.mydomain.com into your Allow list.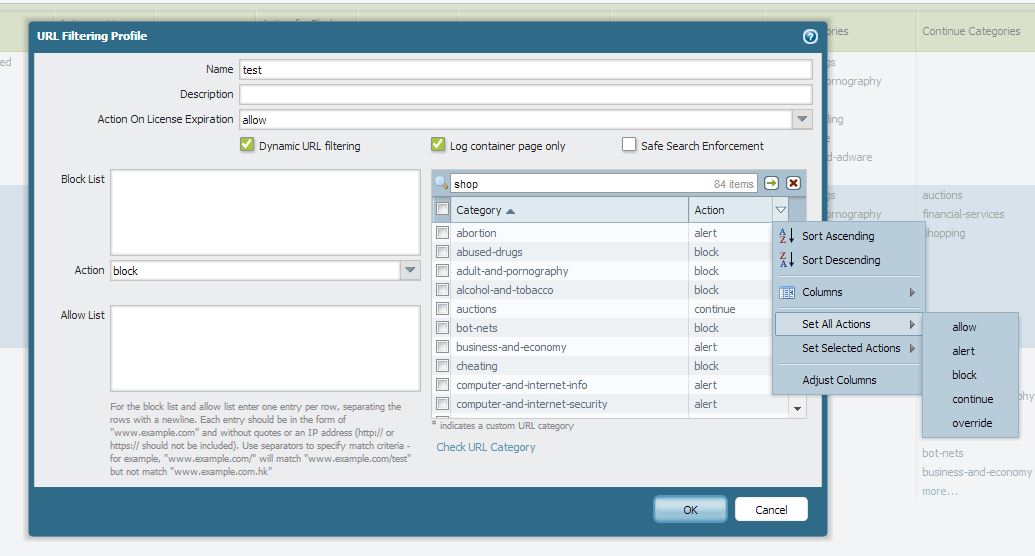 Hope this helps.
Thanks
Just a quick correction to HULK response above. The correct URL lookup sequence is block list --> allow list --> custom categories --> predefined categories.