Facebook is not displaying its page/images properly when SSL Decryption is enabled
Facebook is not displaying its page/images properly when SSL Decryption is enabled
any ideas why ?
*Note: I have a rule allowing ANY destination with ANY application with ANY service, also another rule i tried was with ANY destination with Explicitly allowing all facebook applications on service ANY, and yet it didn't work.
My SSL Forward certificate is 1024-bit sha-1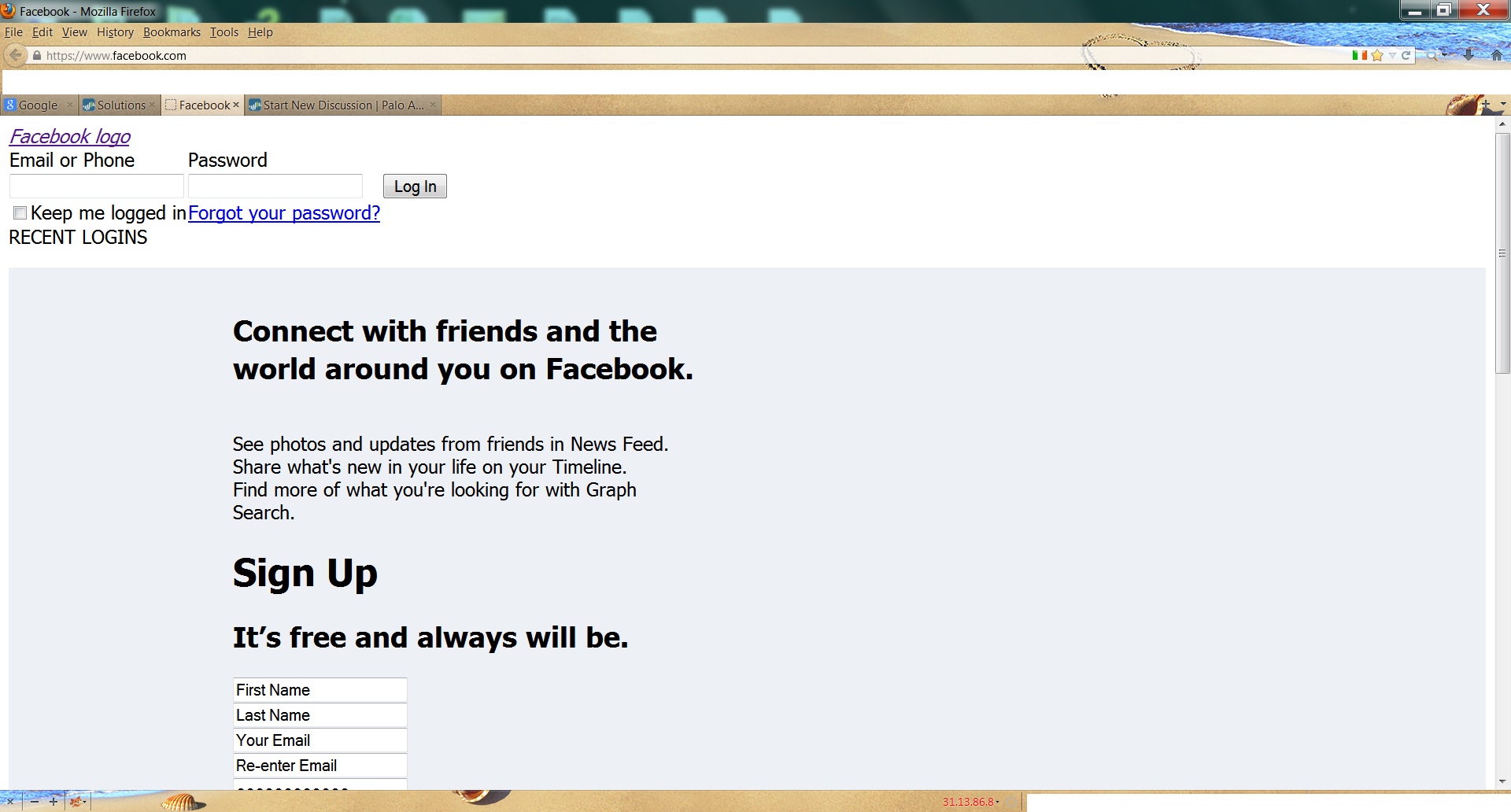 Unless the bank uses a client cert (which very few does) - how would the bank be able to detect that the ssl traffic is being intercepted at the client end according to you ?
Regarding the Facebook problem - verify if they only accept TLS 1.1 or newer? If so then PA might lack support to handle TLS 1.1 and newer ssl based communication.
Well perhaps I should have quantified that statement a little bit. OUR banking sites don't like it when the traffic is decrypted before getting to the end point. And yes, ours does use Cert. We have a card reader that we have to pull the certs from a card they send us to get it to all work properly. But that is getting a bit off topic.
All I was suggesting is to try a no-decrypt rule to see if that allows him through as that is what worked for me in other cases. Not facebook though as we block that across the board.