Firefox SSL decryption issue
We've had PAN kit for the best part of a year and use it for SSL decryption among other things.
The SSL certs were generated via a CA on our domain. IE, and Chrome work transparently, firefox used to. I know get a "This Connection is Untrusted" page in firefox.
www.facebook.com uses an invalid security certificate. The certificate is not trusted because the issuer certificate is unknown. (Error code: sec_error_unknown_issuer)
It seems that firefox isnt recognizing our CA for some reason. Hopefully someone else has seen this behavior.
IE & Chrome use the Windows certificate store
Firefox has its own
You need to export your decryption root CA (the one you marked as Forward Trust Certificate)
and import it to the Firefox Trusted Root CA Store.
Regards
Marco
Hello Depps,
As Marco has stated, IE & Chrome share the same cert repository, while Firefox utilizes it's own. You will need to manually import the cert into Firefox via the Certificate Manager as a Trusted Authority, then Trust the CA to identify websites when prompted: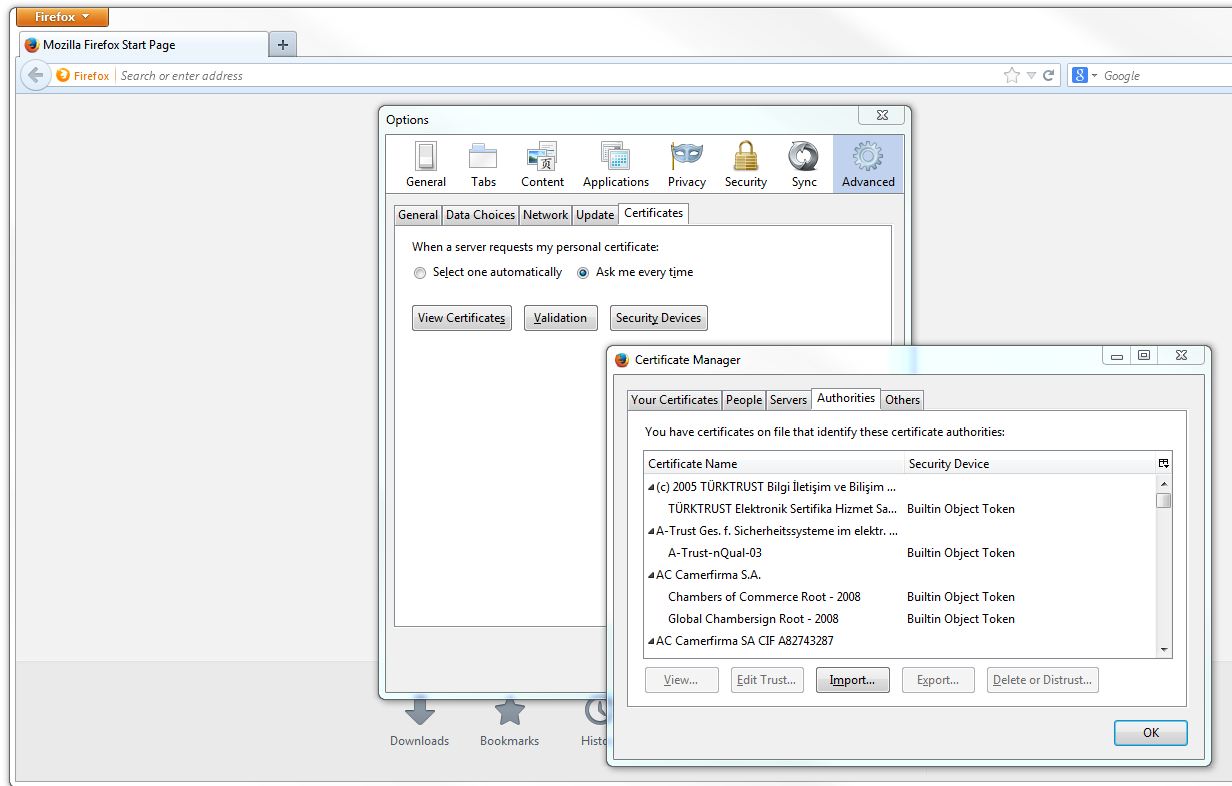 Regards,
Bryan