PA-200
Software version 6.01
GP Agent 2.0.4
I've installed GP client on perhaps a dozen workstations, and finally have one that will not authenticate. Help.
Installed the machine certificate okay, installed the agent. Opened the app from the system tray, put in correct credentials, click 'Apply' and .. nothing happens.
Where do I begin troubleshooting this bear?
1 ACCEPTED SOLUTION
Hi Bdunbar,
Can you go to Task Manager -> Services and restart the PanGPS service.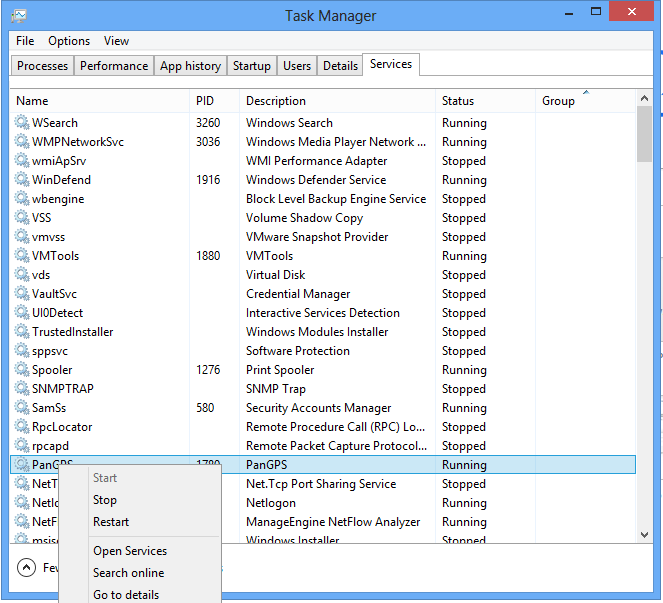 Try to connect again and see if that helps. Thank you.