How to inspect wireless LAN traffic pass through Cisco WLC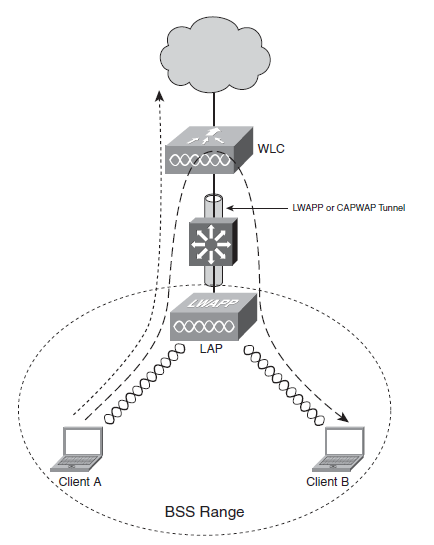 Hi, my customer would like to insert PAN device between LAP and WLC to inspect Client A and B traffic. Can we do that ?
Hi,
If you would just like to inspect the traffic you can put palo alto firewall in virtual wire mode.
Here is a doc which provides details on the virtual wire.
https://live.paloaltonetworks.com/docs/DOC-1165
The doc mentioned above is for 3.0.x software but the working of the virtual wire should be same.
Hopefully this helps.
Thanks
Numan
If the diagram is accurate, then no. OTOH, if the clients are in different subnets and those subnets route through the PAN, then yes. The vwire deployment won't work b/c of the capwap/lwapp tunneling, the PAN can't inspect that, so no policy can be enforced.
Mike