Hi,
we have MPLS link between two sites. Right now I want to setup backup link with IPSec tunnel. schema of network connection is as on picture.
please help me to configure Palo Alto device to monitor MPLS link and switch to IPSec tunnel when MPLS link will be down.
Switch on right site has IPSLA ready that check connection to MPLS router and change routing automatically to PA.
Palo Alto has two routing record for the same sub net with different metric and adm distance but it don't swap to IPSec automatically. Please tell me how I should configure PA to support this scenario without my interaction ?
What should I use PBF, redistribution profiles under VR - static, add one VR more, Monitor tunnel?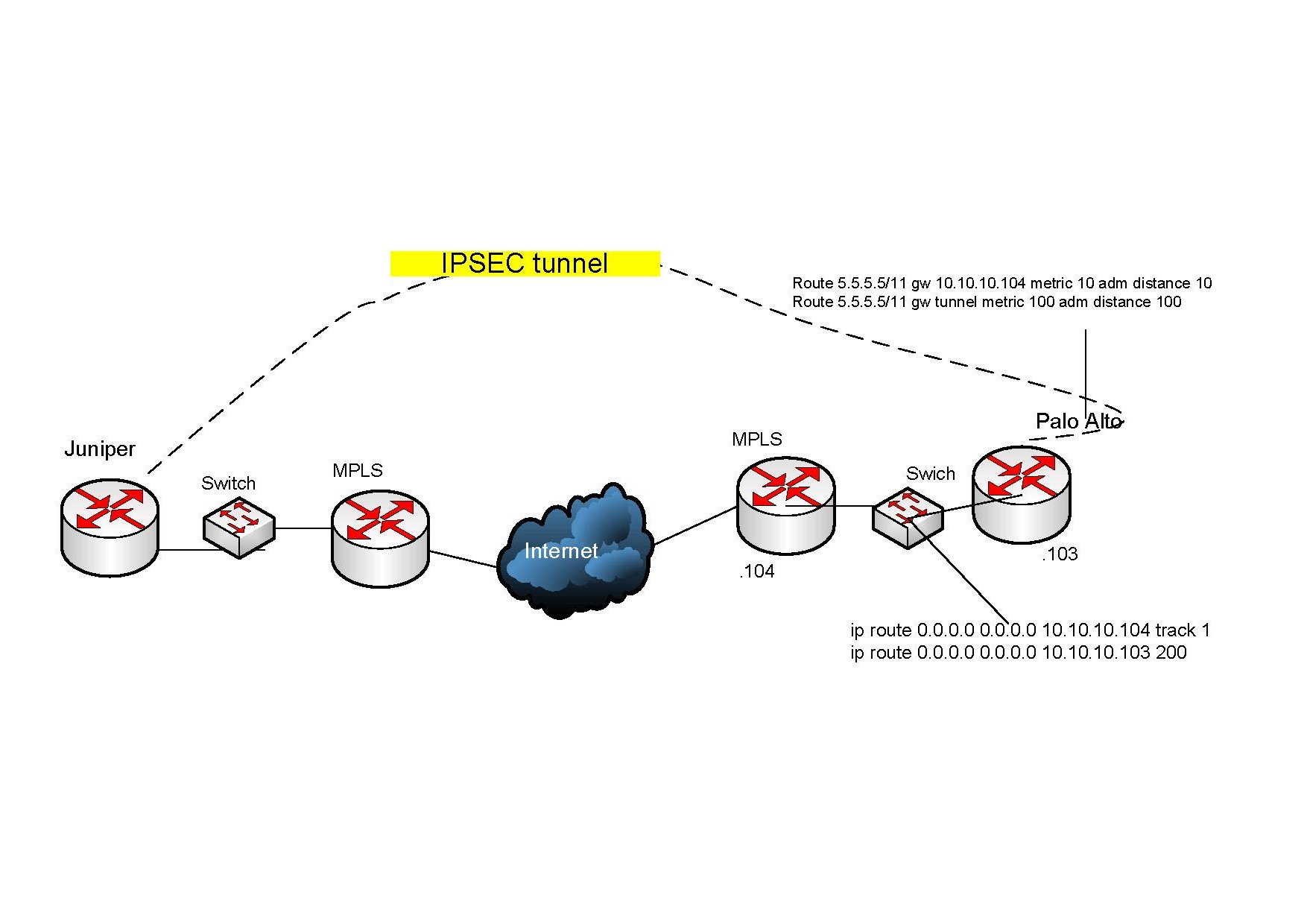 Thank you for advice!
1 ACCEPTED SOLUTION
Hi,
I think you should use PBF for this since only by using PBF you can achieve automatic failover. Unless you have a dynamic routing protocol running in your MPLS networks, there is no way that the firewall knows that the route to your MPLS cloud was down.
Hi,
Fully agree with Phoenix. Just be sure that the juniper on remote site be able to send traffic in VPN too (in case of vpn failure) alse ... it will fail 🙂
Hope help.
v.