LDAP Server profile with PAN-OS 5.0.10
Hi!
I have upgraded our passive/active PA-500 cluster from 5.0.8 to 5.0.10
and stack with a problem, LDAP server profile Invalid credentials.
Resetting password and even making brand new user for LDAP profile doesn't helped.
I've logged to console and run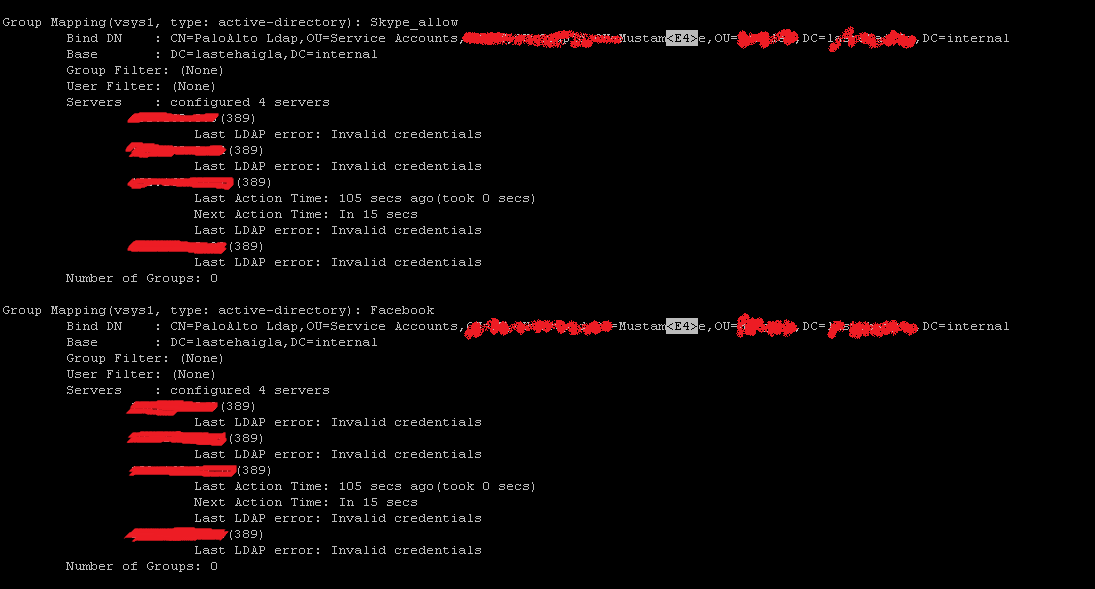 Seems problem is in OU name what LDAP user belongs, it contains an Ä letter (Estonian).
Moving user to OU with BIND DN without ÄÖÜÕ or any other special character cleared the situation.
Saw the Question is it 5.0.10 BUG? Because It works from 5.0.1 till 5.0.8 without any problems.
Hello lastehaigla,
From the description we see that after an upgrade to 5.0.10 from 5.0.8 without any changes in configuration and ldap auth issues raised.
If the problem was narrowed down to a character Ä letter may be that is it. I have seen earlier where a special character or a symbol(like & in name) would have issues in parsing the data when extracted.
May be a case is needed to narrow down, confirm and resolve the issue.
Thanks