I am installing a caching server inside of my network. This caching server (PARCC Assessment) requires send and receive communication on ports 4480 and 4481. How do I open these ports for the particular private IP address of my server??
Hello Sir,
You can create a custom service, based on the destination/source port number and use the same "service" on the security policy.
Step:-1
Go to Object >> Services
Create a New custom service.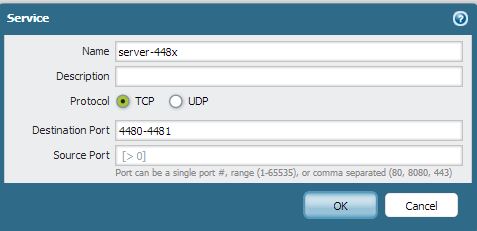 Step-2:
Apply the same on a security Policy: Place this policy at the top of your policy table.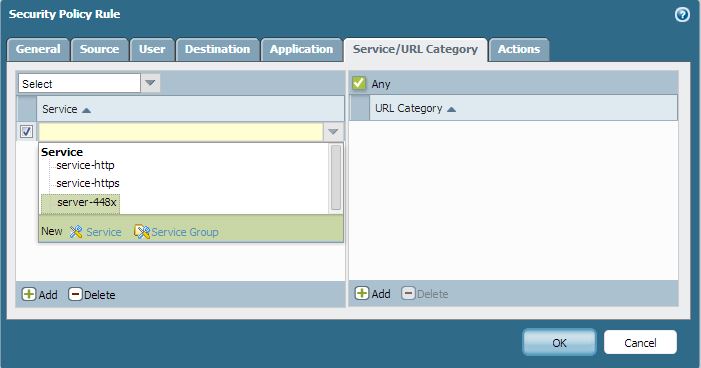 Hope this helps.
Thanks