Panorama -Firewall Connection
Hello,
Panorama uses TCP port 3978 for connecting to the firewalls
For PAN-OS 4.x the SSL connection from the firewall to Panorama connects over TCP port 3978. This is a bi-directional connection where the logs are forwarded from the firewall to Panorama; and configuration changes are pushed from Panorama to the managed devices. Context switching commands are sent over the same connection.
For PAN-OS 5.0 and later, and only in a Distributed Log Collection architecture with dedicated Log Collectors, the firewalls manage two SSL connections. One connection is for Panorama management, and the other connection is to the Log Collector. Both connections use the same port: TCP port 3978.
FYI.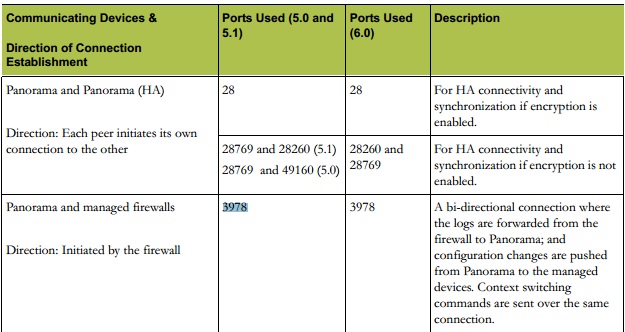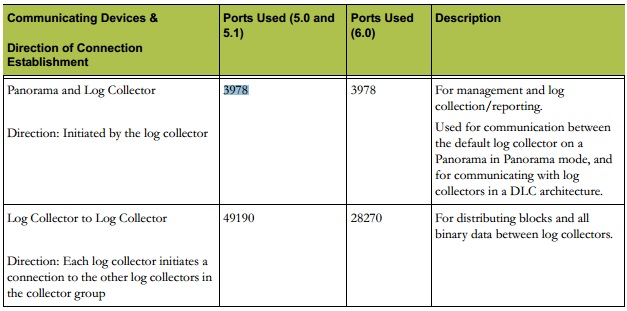 For more info, please refer DOC: Panorama Administrator's Guide 6.0 (English)
Hope this helps.
Thanks