Replace Panorama Virtual Disk
Hi All,
we are running a fresh installation of Panorama VM and need to allocate more space for logging & reporting.
This scenario is well explained in the Panorama Admin Guide on Page 163 ff. but we are wondering if it is neccessary to export and import the System Logdb or could we just skip this Step? What will be the possible consequences besides losing the old Log's or is the import neccessary to initially create the files, etc. to write to ?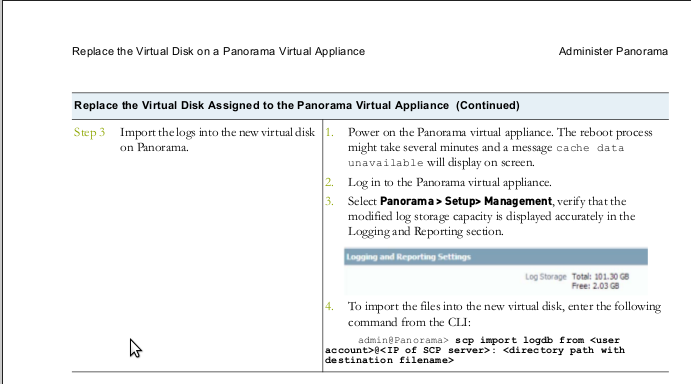 Thanks in advance.
Please excuse possible spelling errors 🙂
Regards,
Thomas
If you don't care about the old Logs and old Firewall backups,
you can just setup a new Panorama instance with bigger Harddrive
and import your config Backup.
Regards
Marco
Hi Marco,
thanks for your reply. We have just added the new virtual disk for logging purpose in VM, rebootet the device and were good to go.
Regards,
Thomas