Hello Vsingh,
Palo Alto FW's are not like a traditional port based firewall, hence you have specify the application i.e SSL, in order to allow the traffic.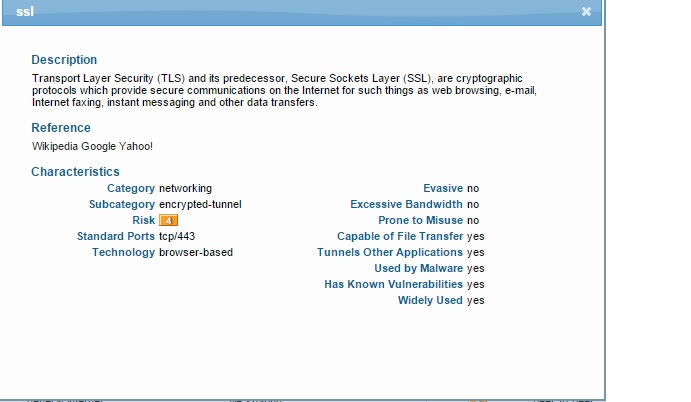 You may check our Application Research Center for more details.
Thanks
It will depend on requirement and granularity you are trying to achieve. There are many applications that runs of Port 443. You have couple of options :
1. Allow ports 443 (HTTPS) under Services in Security Policy (This will allow all application running on port 443)
2. Allow SSL as application, this by default runs on 443 so it will be allowed. Hope this helps. Thank you.
If you are unsure which application to allow, just open service tcp/443 and check the application in the traffic logs. You can then change the security policy rule to the correct application and application default as service.