I am trying to make a custom report that will give me a weekly overview of the total usage ( in time ) of the Global protect Client per user. Is this possible and does anyone have an example.
greetings
Hello ict-support,
There are couple of ways to approach this --
1.) Create a custom report for that user and select the appropriate database for that user- Application/Threat/ Traffic (Summary/Detailed).
The source user needs to be added as (user.src eq 'testdomain\testuser'). Below is a sample screenshot: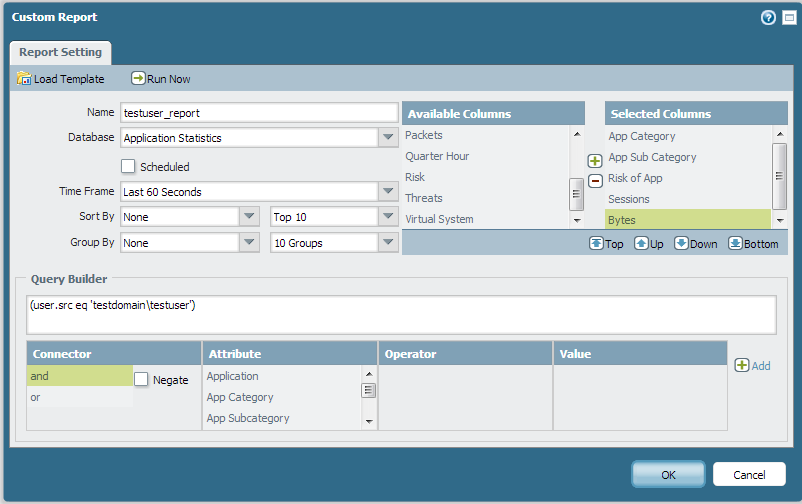 OR
2.) You can create user activity reports under Monitor>PDF report > User Activity report
Please let us know if our above suggestions helped you.
Regards,
Kunal Adak