Custom signature - file upload blocking
Hi,
created a custom signature to block uploading edrawing files (Solidworks: .easm and . edrw), but I cannot define client2server or server2client. I like to block only uploads but PA is blocking both... could you please take a look?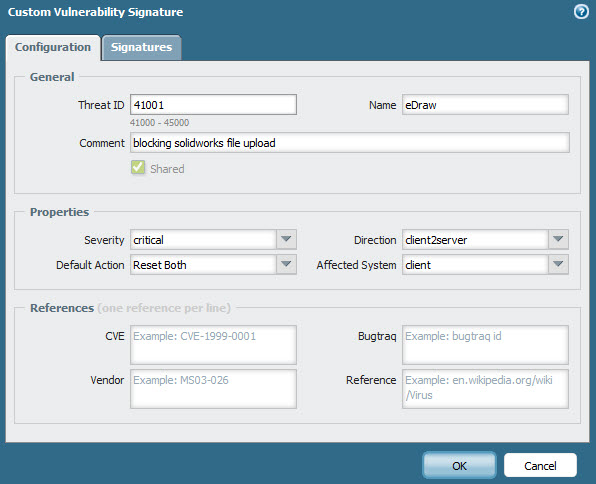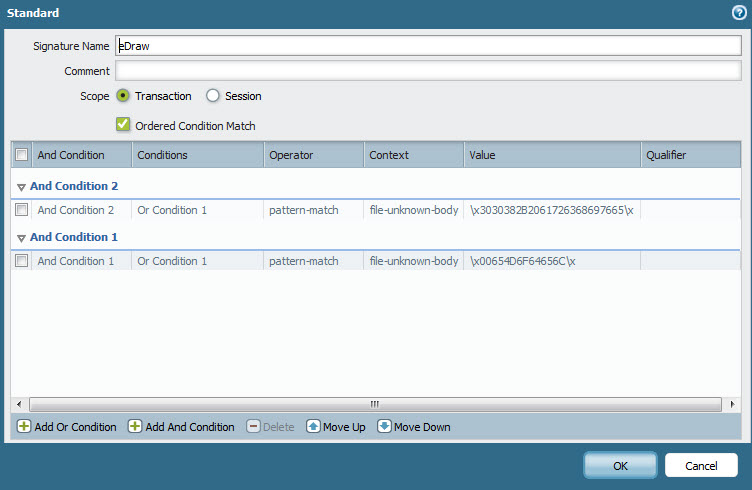 both (NOT one of them) pattern of this file type should match: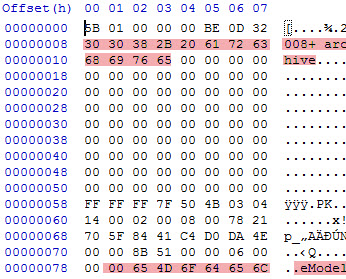 Our profile (add the custom object as exception):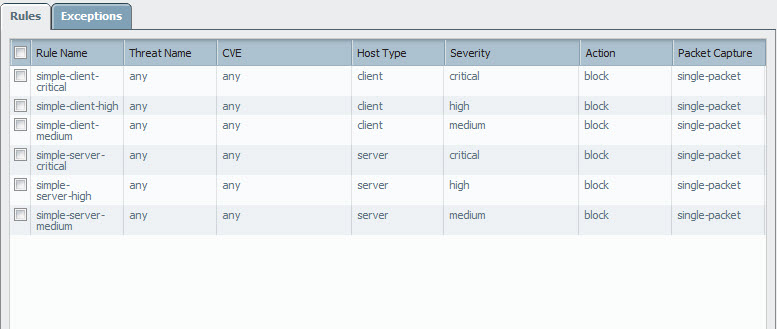 Thx in advance!