Help With An IPS Signature
I need to determine if a custom signature can be built to block traffic based on specific string in a URL request, such as:
skn=8392
I've since asked support and they've told me to post my question here as they saw nothing wrong with how things are configured in the inserted screen capture.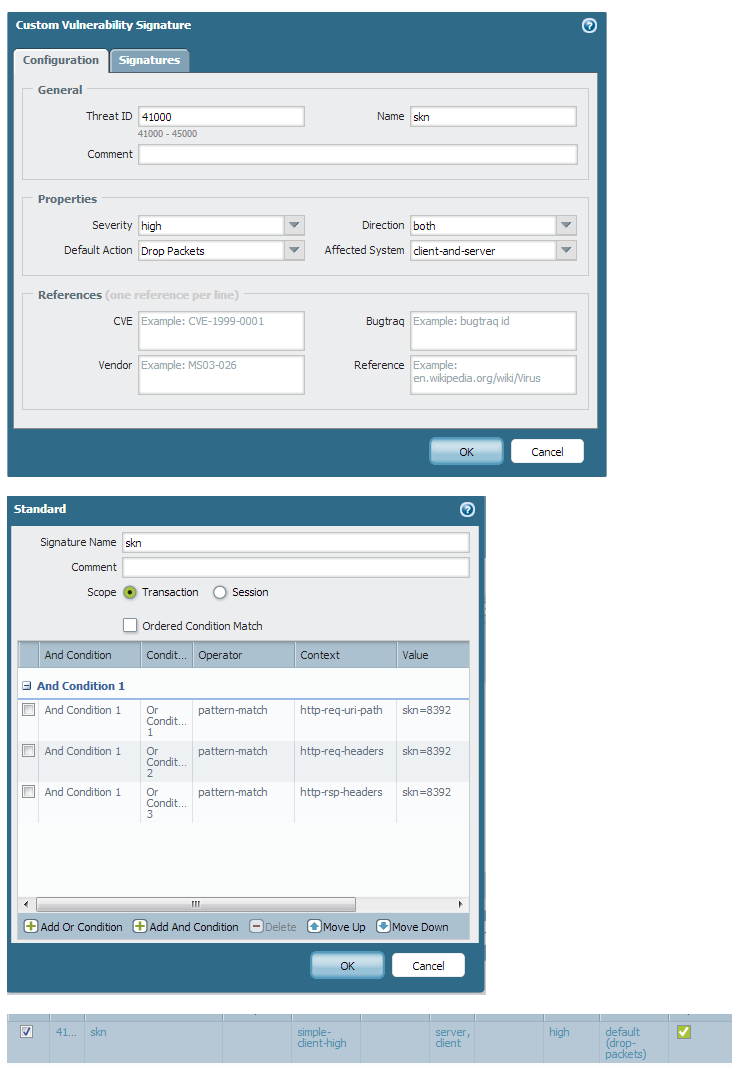 Hello,
Yes it is possible to use custom signatures for blocking traffic that has a specific string in its header.
The string you are trying to block is "skn=8392". The above configuration looks correct. Is it working for you ?
If not, can you please confirm in what http header field did you find this string ?
Thanks