Required MTU value More than 1500.
Hi Alex,
i know about PAN-200 is not supporting more than 1500 MTU but any other way to increase the MTU ???
Regards
Satish
Hello Satish,
As per my knowledge, there are no option to enable jumbo frames on your PA-200 firewall. This is a device level settings for PA-200 hardware. Hence any frame >1500 bytes will be fragmented.
A snapshot from PA_3020: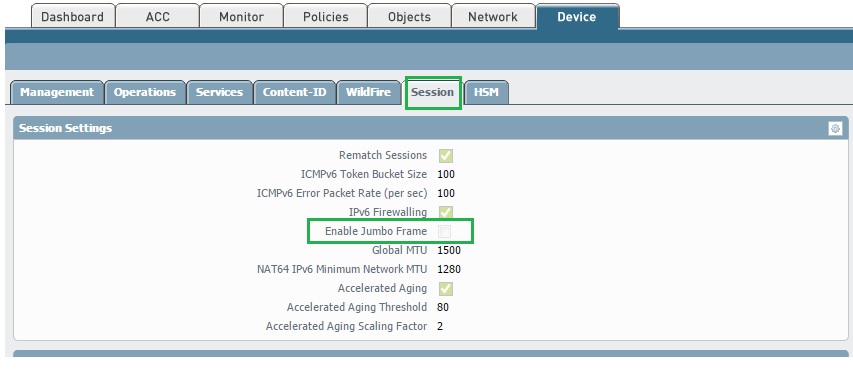 That is the reason, the same option is not available with PA-200 GUI.
Hope this helps.
Thanks