Reply
Topic Options
Mark Topic as New

Mark Topic as Read

Float this Topic for Current User
hi
recently am creating an admin and linking it with my ad, whenever i click ok i got the attached error,i checked my ldap settings group-mapping auth_profile all correct with no spaces or characters that which could be be a reason, username and password are correct. do i need domain admin ? because i created a normal account, if anybody faced this issue i would be glad if he can share the solution. OS:6.0.1 model:5020 a/pnew setup.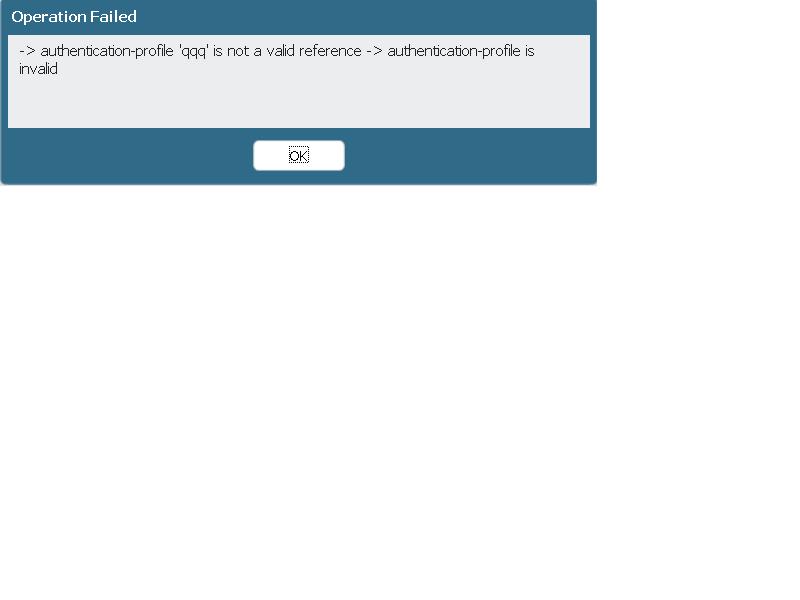 Highlighted
Hi Fahad,
Could you please also paste snapshot of your Authentication Profile. Thank you.
Highlighted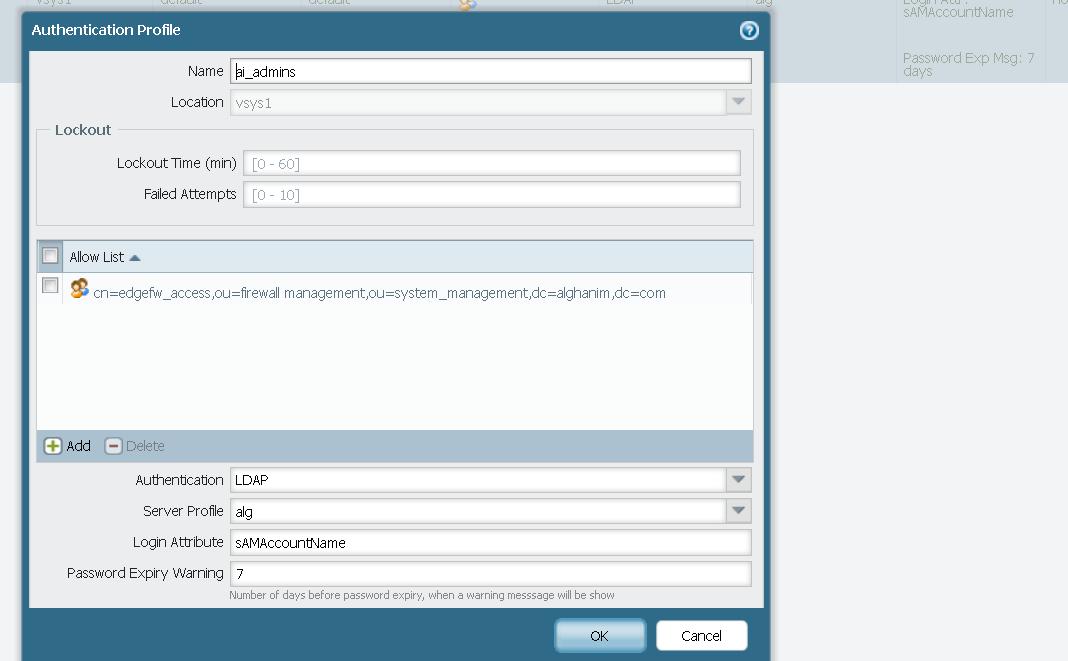 here is the auth profile
Highlighted
Hi Fahad,
The error message is complaining about authentication profile 'qqq'. How is that configured on your device? ai_admins seems to be configured properly. Could you please paste the snapshot of 'qqq' profile. Thanks
Highlighted
hi @ssharma,
in fact i it does not accept any profile i create ( neither qqq or ai_admin) it keep displaying the error which is quite strange, i even checked if there unsupported characters or spaces in between but still it doesn't work. quite strange for me never had this issue before ( with older panos version).