BGP setup - "max prefixes" question
We have a pair of 7050s that are Internet-connected via three ISPs. The ISPs are sending a limited set of routes (essentially the IP space they "own) down to our border routers. We want to replace the static default route we're using with BGP between the firewall and our border routers, but the total routes come to around 100k, which is over the 65k limit for 7050. We're thinking about setting the "max prefixes" setting to 15k for each of the three peers, which would get us most of the way there. I have two questions:
- How does the firewall decide which routes to accept
- I assume the default route is always accepted?
I can find very little information about the max prefixes setting other than the rather unhelpful "Specify the maximum number of supported IP prefixes (1 - 100000 or unlimited)." from the documentation (especially since 100k is more than any PAN model can handle).
You can control the routes that will be installed from local rib to routing table bu the help of Import rule in the BGP configuration.
By default Default route is rejected.
Check the following screenshot I am only importing two routes.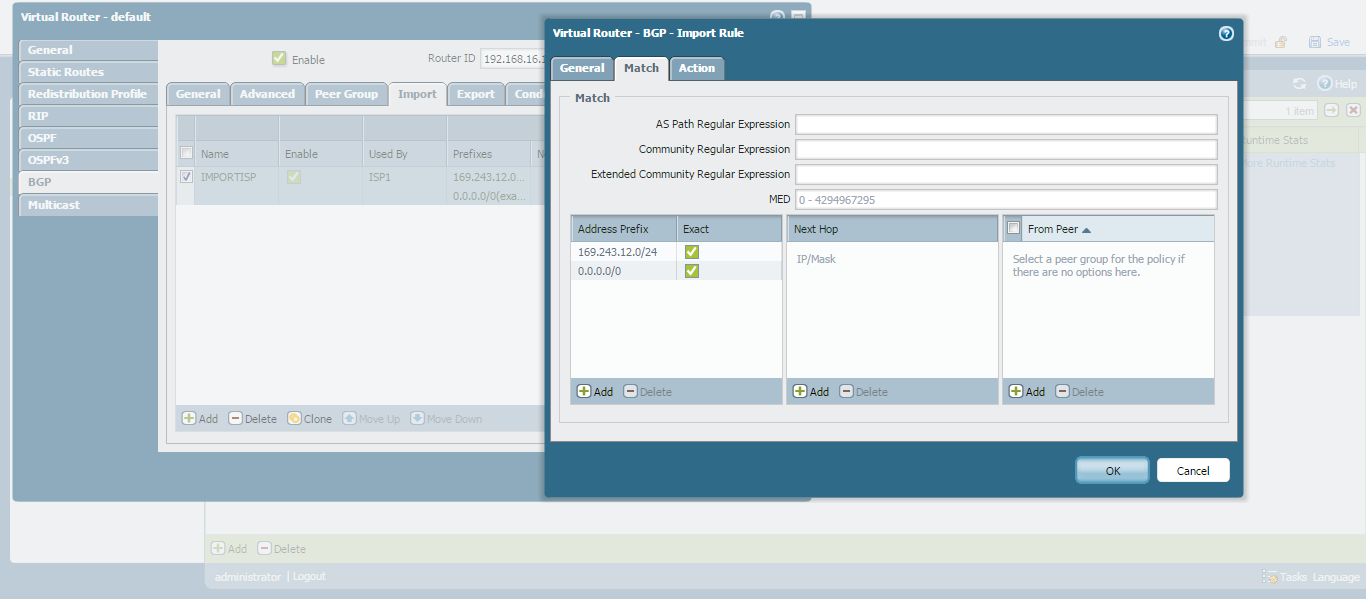 Rate the helpful answer.