Hello,
Is there a way to block a specific IP address if you detect multiple threats coming from this IP? For example block an IP address after the detection of 5 threats coming from this IP within 1 minute.
I know you can block an IP but only as an action after the detection of a specific threat.
Kind regards
1 ACCEPTED SOLUTION
Yes, you can block a source IP or combo source/dest pair for a time period using custom signatures. Here's an example to block the source IP for threat 10353. Make sure to select 'Combination' for signature type.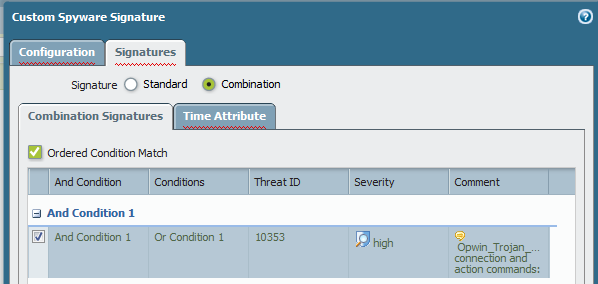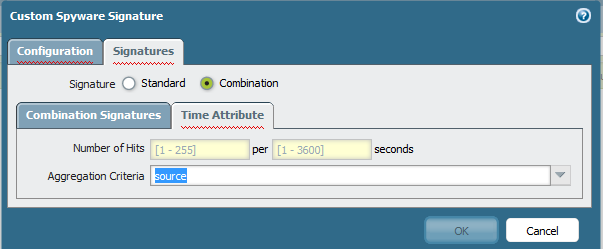 Thanks.