I was trying to find how many threats the PA is blocking and how many URLs it is filtering over a set period of time, so show management how much work these devices are doing.
Is there any way to pull this information off the PA?
I have a PA-5050 running 4.1.15, a PA-5050 running 5.0.5 and PA-5060 running 5.0.6.
Thanks!
1 ACCEPTED SOLUTION
Hi Craig,
You can write a time query to filter threat and URL logs. That will provide you logs for specific time period. And than you can export logs.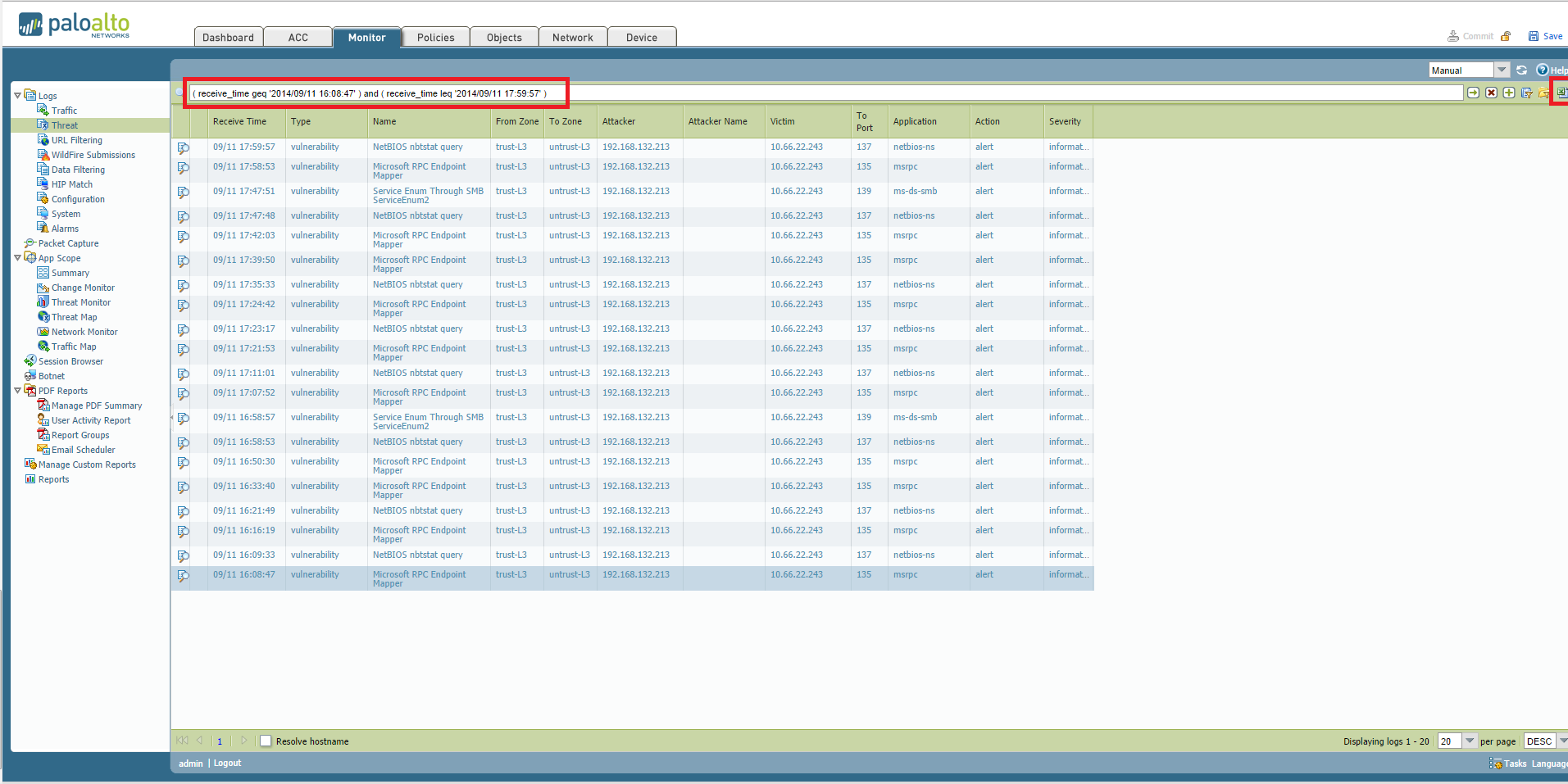 As earlier suggest you can do it via custom reports too.
REgards,
Hardik SHah