Hello
I have a question.
My customer want to use Global Protect.
He want 2-factor authentication.
User authentication client certificate on 1-factor.
And then user authentication ID/PW to Active Directory by LDAP on 2-factor.
I have searched and seen below.
"We're not using another form of authentication" on page 7 in this DOC.
Can Global Protect use both client certificate profile and authentication profile?????
1 ACCEPTED SOLUTION
Yes works great. Just need to do a couple of things.
1) You need a CA to issue certs. The Palo firewall can act as a CA if you don't have one
2) Then you need to configure a certificate authenication profile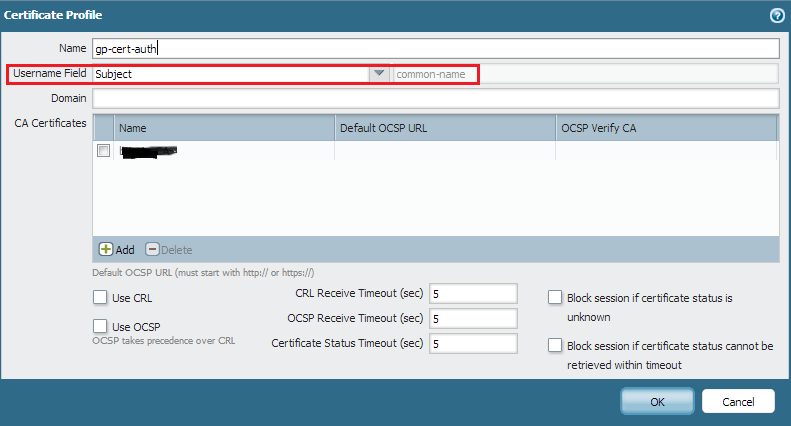 3) Next configure both the portal and the gateway to use the certificate authentication profile
4) You will also need to install the client certificate on the client PC
This will allow you to have 2 factor authentication.