Creating a scheduled report in GlobalProtect to see a VPN logins
Dear all,
i have searched for a while now and was reading through the documentation. Unfortunately I didn't find anything.
I would like to now if it is possible to get a report created which fulfills the following criteria:
- logs all VPN logins done by the users
- is sent out automaticly on a given time
Thanks and regards,
Rene
Hello Rene,
If the VPN tunnel has been assigned to a different zone, you may try to create a custom report to get login details done by the VPN users.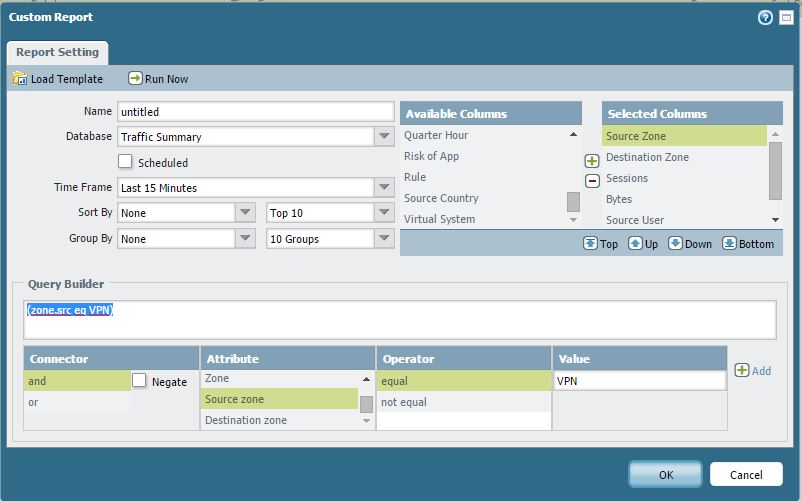 Thanks