GlobalProtect : Access to https on loopback unreachable from WAN
Hi,
I have some trouble to get access to portal on
This is my problem and configuration :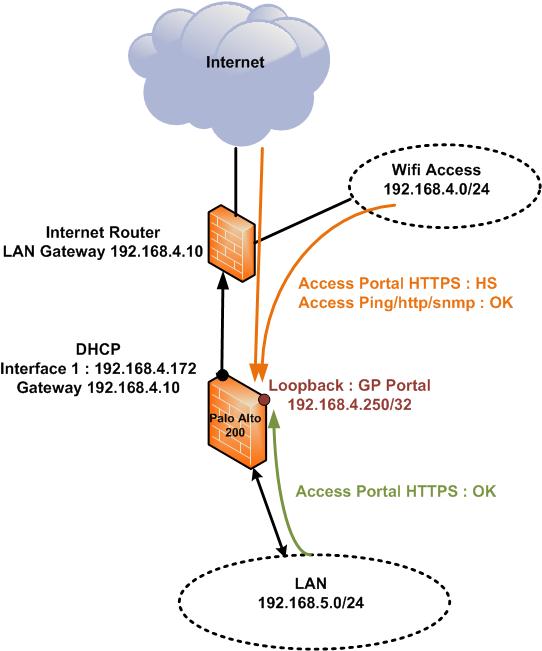 When I try to get access to the portal on the loopback https://192.168.4.250 from Wifi access or Wan access but I don't have a response.
No packet come on the palo alto, I see on my internet router the "syn" but no "ack"
The access to the portal from my LAN palo alto (192.168.5.0/24) is working.
For test, I configured the management on the loopback (ping/https/snmp) and… It's responding and I can get access to the PA200. Unfortunately https stay unreachable from Wan or Wifi.
That's mean the routing is OK, the policy it's OK but 443 NOK.
I have tried to configured the portal in another port (With NAT configuration), access in local on the portal is OK… but via wan or wifi access NOK…
I spend a lot of time on configuration and I really don't understand.
If somebody can help me to get worked !
Hi,
Wifi zone and GP portal zone are the same zone.
I have a 'any/any' policy to be sure that's not a blocking rule.
In monitor tab, but I don't see the request HTTPS (block or allow)