Where to start with this topic:
I can monitor the bandwith with SNMP and PRTG Network Monitor.
Now I'm interested in data >>>PA can provide <<< about types of data, sources and destinations?
I would like to check e.g. this:
How much VoIP is running through the PA?
Who is downloading most data at the moment.
a.s.o.
I know there is sflow, but may be PA can help.
Roman
1 ACCEPTED SOLUTION
Hello Roman,
You can get these detail information from ACC report. (GUI of the PAN firewall). Or you may generate a custom PDF report with required parameter.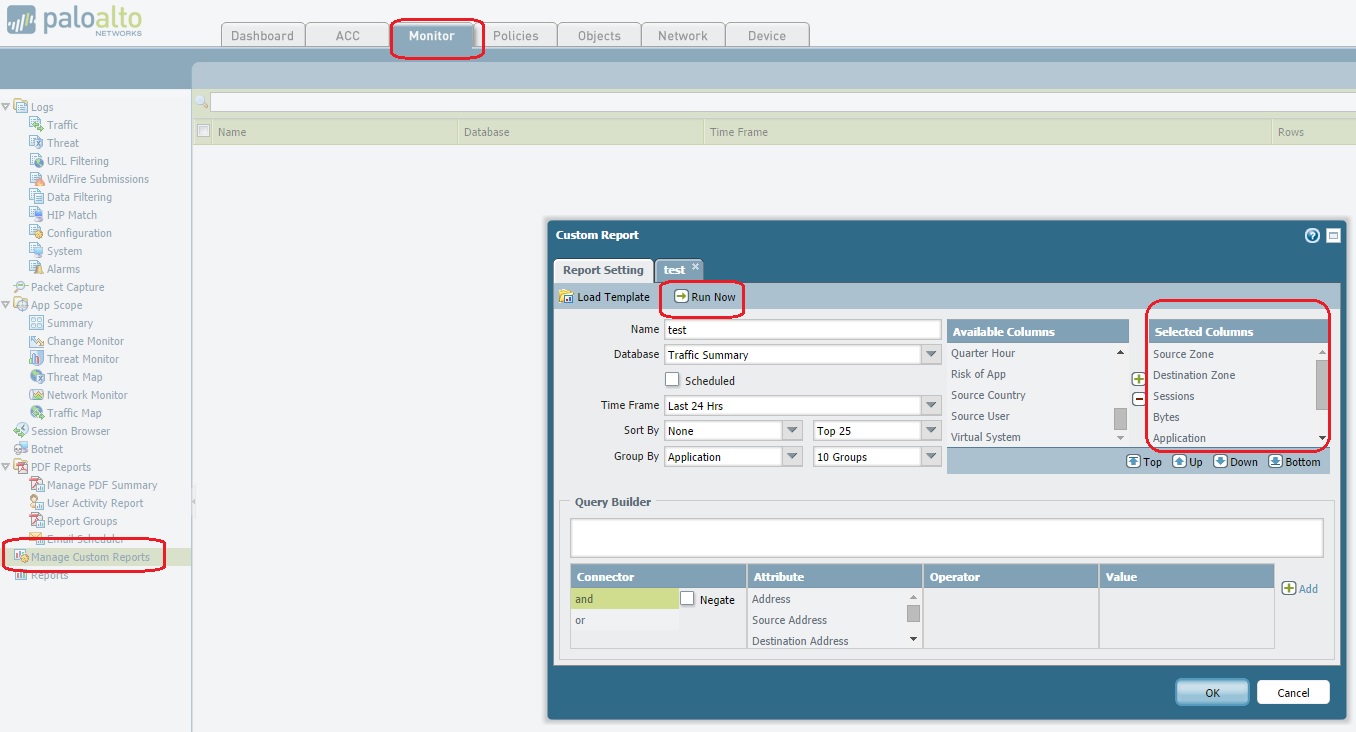 Hope this helps.
Thanks