more than one mirror decryption interface
is it possible to forward decrypted traffic using more than one interface ?
what will happen when we choose 2 eth for decrypt mirror with 2 decryption profile ?
Hello,
I configured several interfaces (4, on-board copper ports and SFPs), including an aggregate, on a PA-3020 running 6.1.3 and allocated to different decryption profiles called in distinct decryption policies. Not tested with production traffic.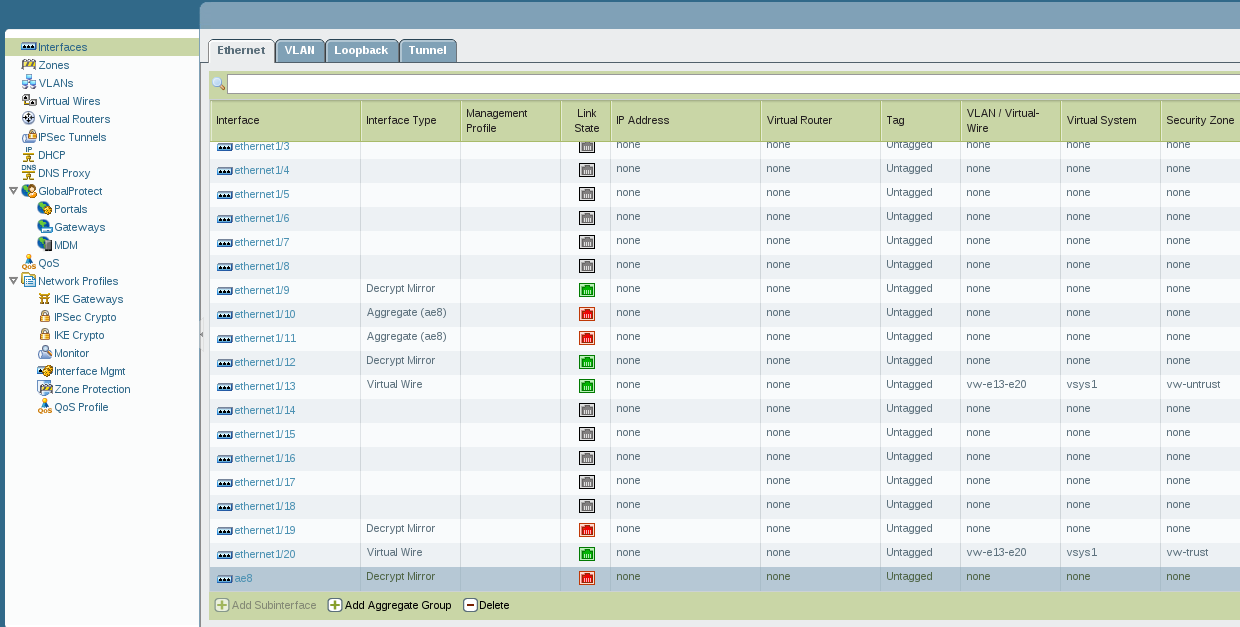 The decryption profile does not include a column referencing attached mirror interfaces: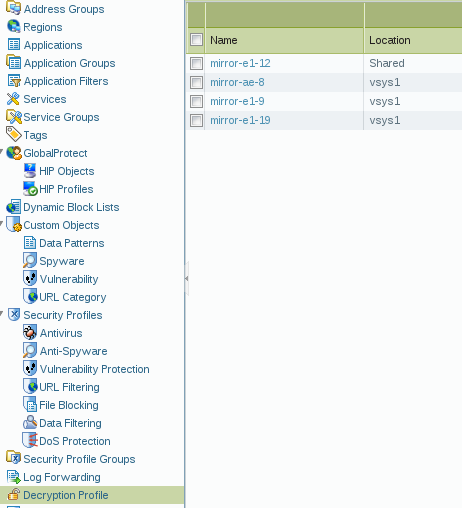 The decryption policies are supposed to copy traffic to appropriate mirror port: