Hi Support Team.
I have problem with PPPoE on Palo Alto PA 3050
I config with true User and Password.
my ISP reset MAC already.
But PPPoE still failure.
Pls help me.
Thanks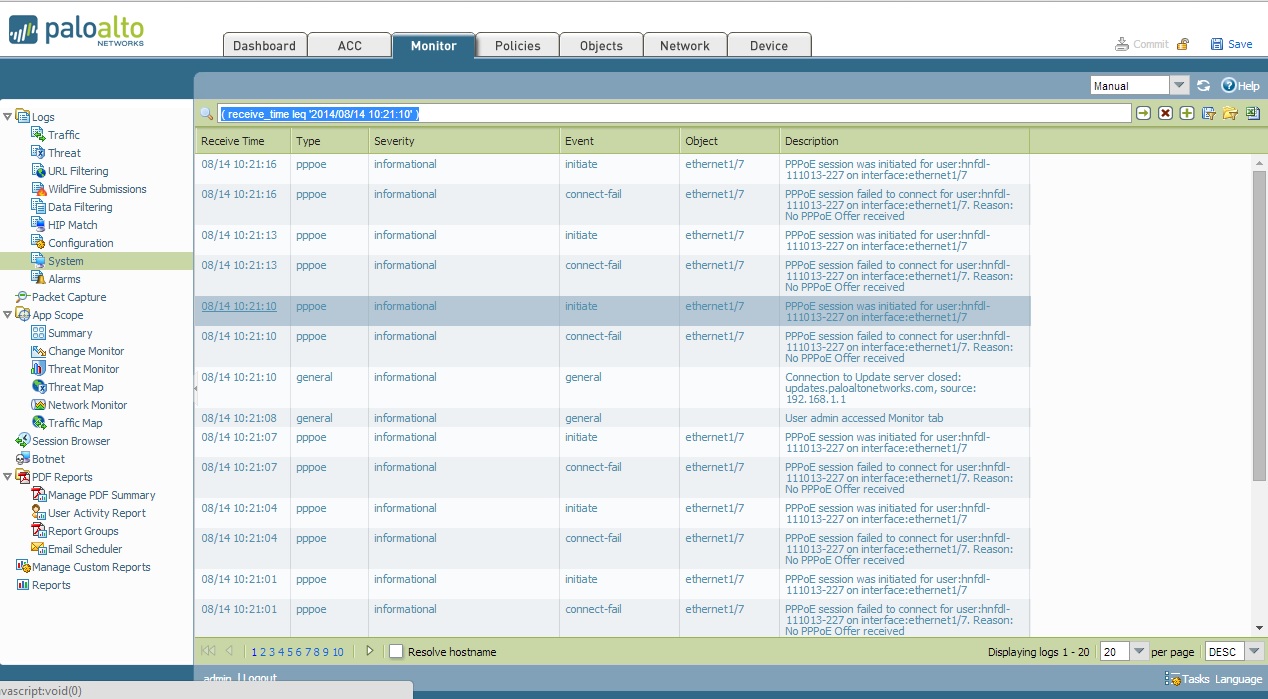 are you sure they don't fixed the MAC for that connection ?
have you resolved the problem yet ?
Thanks, i fix it already - ISP' system have an error