Hello all,
I am trying to set up WAN failover on a Palo Alto PA-3020. I used the document at the bottom of this post. When I unplug the interface that is set up in the PBR, it switches over to the secondary ISP like it is supposed to. The problem is the Primary-NAT policy is still active so traffic doesn't pass because the Backup-NAT never takes effect. If I manually disable the Primary-NAT rule then I see traffic able to leave the Palo Alto. I noticed the document is for PANOS 3.1 but it doesn't look like much has changed as far as settings go. Does this setup still work for 6.0+? If so is there something I am missing so the Backup-NAT rule takes over? I didn't see anywhere that tells the NAT policies themselves to failover.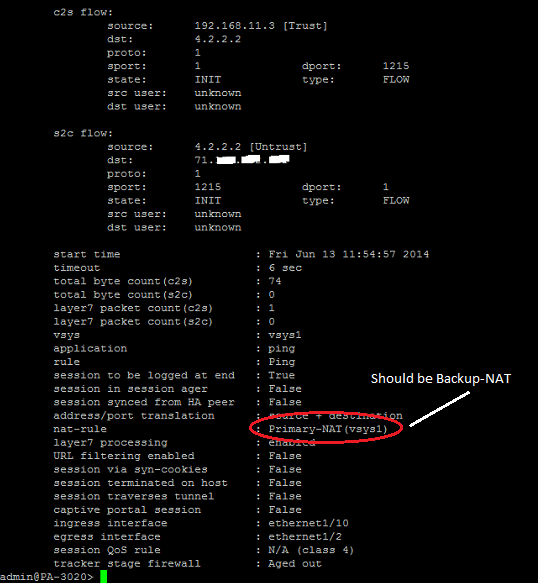 1 ACCEPTED SOLUTION
you have to choose destination interface on Nat rules
This is because you hit always first rule.