I recently turned on URL Filtering and now some sites are coming up with just text.
CNN for example, has bullet points on the left next to titles that I can click on, the header is a small square with what looks like a jpeg avatar in the middle.
No graphics at all......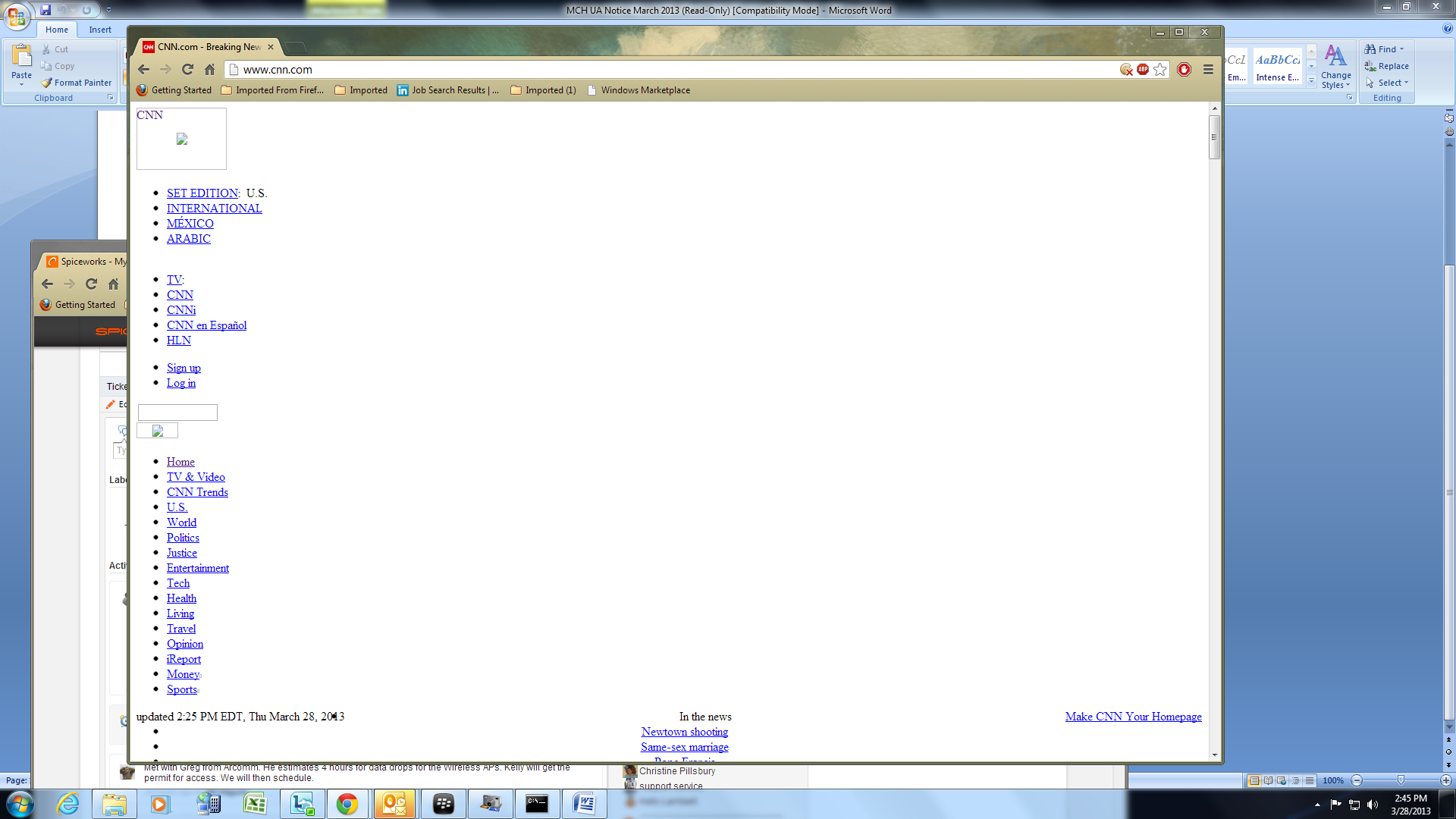 Any help would be appreciated!
TIA
1 ACCEPTED SOLUTION
Bill, I have a PA200 and I see this all the time, when I have some of my categories set to either Block/Continue. When the web pages are generated, some pull from other sites (web advertising, Content Data Network, etc) and if I change (specifically, CDN (content data network) or web-advertising to block or continue) the page may not load correctly, and I get text. Give it a try and let me know. Just review your url categories (set them to alert for all) and then you can show that this is your own configuration that is the cause. Glad to help.
block [ abused-drugs adult-and-pornography bot-nets cheating confirmed-spam-sources content-delivery-networks cult-and-occult dating dead-sites dynamically-generated-content games gros s hacking hate-and-racism illegal keyloggers-and-monitoring malware-sites marijuana not-resolved nud ity online-gambling online-music open-http-proxies parked-domains pay-to-surf peer-to-peer phishing- and-other-frauds proxy-avoidance-and-anonymizers questionable social-networking spam-urls spyware-an d-adware streaming-media unconfirmed-spam-sources unknown violence weapons web-advertisements ];
Something in your Block List (it seems extensive) is a probably the culprit.